2017 Interior Awards Q&A: Samantha Scrymgeour
Samantha Scrymgeour, winner of the Emerging Design Professional award at the 2016 Interior Awards, catches up with Federico Monsalve, editor of Interior magazine.
Federico Monsalve: Once you became a finalist… how was it presenting to a live audience (nerve racking, informative, inspiring, none of the above?!)
Samantha Scrymgeour: It was empowering. The whole process was a rare opportunity to consolidate my experience, define my values as a designer and reflect on all the hard work that has gone into the last few years.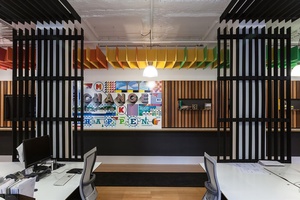 FM: Were you expecting to hear your name as the winner on the awards night? What was your first word when you heard it announced?
SS: Not at all. I hold this particular award in high regard so it was a proud moment for sure. I believe I said "Wow".
FM: What was the reaction from friends and colleagues?
SS: Lots of proud comments, smiles and high fives!
FM: What are you doing these days and what have been your career highlights since the award?
SS: I've just emerged from 6 months of maternity leave, and now reside in Havelock North. I had a beautiful daughter in August last year (I was actually quite pregnant at the awards ceremony), so for the time being I'm working part-time contracting to ctrl Space, as well as pursuing independent projects.
FM: Where does your trophy live?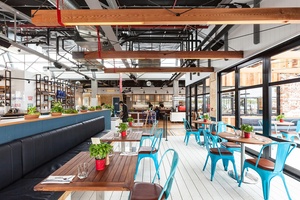 SS: On our hall bookshelf – beside a cactus that I was given from Trudi from Design Dairy.
FM: What did you do with the $1,500 prize money?
SS: I put it towards a new computer.
FM: Would you recommend people enter the awards?
SS: Absolutely. As mentioned, the process was a great opportunity to reflect on my design journey thus far. This, in a way, has forced me to define my direction forward too. Regardless of the outcome, I believe the experience was hugely beneficial and more people should take the time to enter.
To be eligible for the Emerging Design Professional category, entrants must be aged 35 years of age or under, either employed in a design or architecture practice; or self-employed.
Entries can be submitted through the Interior Awards website until Wednesday 3 May 2017.