If there'd been a bucket list when Arva Ahmed was growing up, leading food tours around Dubai would probably not have been on it.
Certainly, the 32-year-old founder of Frying Pan Adventures has always loved food. And having a nutritionist mother who passed on her adventurous palate meant food was more than just for re-fuelling. But Ahmed, who was born in India and grew up in Sharjah and later Dubai, where her engineer father worked, was headed for a career in business.
"I did an economics degree at the University of Pennsylvania (USA) and followed that up with an MBA, before working in New York as a management consultant for three and a half years."
Good food was always a constant and along with running a late-night take-out business from her university dorm room, Ahmed enjoyed hunting out hidden foodie gems wherever she went.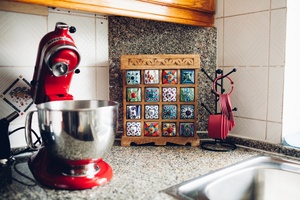 A return to Dubai in 2010 to work for her father's company saw her "re-connect with the more authentic side of the city I'd grown up in. Old Dubai really inspired me. I started blogging about food and eventually started a company that takes people to eat in the city's backstreets." 
That was in 2010 and these days Ahmed and her older sister Farida run themed tours around Old Dubai, opening visitors' eyes and taste-buds to another side of this glittering metropolis.  
"It's about the element of discovery, of finding amazing food in the most unlikely places and introducing guests to the people behind the food."
Ahmed still lives at home with her parents in the same apartment they've been in since 1989. It's on Al Rigga Road, one of the liveliest in the city.
"There's a real buzz, especially during the evening when people come to eat at the cafés. It's more pedestrian friendly than other parts of Dubai and sums up everything about the place that I love."