Aston Martin's resurgence
Less of a return to form and more of a groundbreaker, the DB11 is a godsend for car enthusiasts who have long struggled to distinguish one modern Aston Martin from another. Even these eyes needed to spot a bootlid badge to know for certain whether a Vantage or a DB9 or a Vanquish had just roared past.
Thankfully, the distinctive new GT stands apart through its exterior design, as well as its engineering, architecture and cabin technology – all making its DB9 predecessor seem long in the tooth.
Even so, the DB11 remains a grand tourer in the Aston Martin tradition exemplified by James Bond's early-60s' DB5. It marks the beginning of a new wave of models that will inevitably include a four-wheel-drive, so it's no surprise to learn that the DB11 is built on a very robust platform.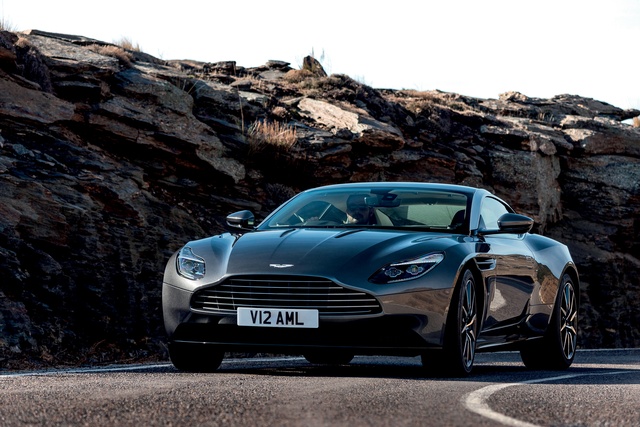 It looks formidably imposing thanks to greater width than a DB9, a lower roofline and more muscular rear haunches. Interesting aerodynamic detailing includes vents that take high-pressure air from the top of the front arches and feed it out at the sides, as well as roof strakes that depart from the windows by the rear pillars.
There's also a potent new engine. No longer is it enough to have 12 cylinders tucked in behind the thrusting nose; the new 5.2-litre V12 straps on two turbochargers to produce 600bhp in old money and, more importantly, 700Nm of torque – all delivered by a ZF-sourced eight-speed auto in a broad range from 1500 to 5000rpm.
Mercedes-Benz now owns five per cent of Aston Martin and its shareholding is reflected in the DB11's infotainment system (and switchgear) with a distinctly Mercedes-like interface and rotary controller. In time, Aston Martin may exploit this technical partnership with regards to future AMG-developed engine options for cars like the DB11.
The airier cabin is also streets ahead in terms of layout and perceived quality. It benefits from a longer wheelbase and can now accommodate four at a pinch.
While not an out-and-out sports car, expect wonderful dynamics for a large, lavishly equipped GT approaching the two-tonne mark. If you blended Urbis' best sports car of 2016 with this year's best premium saloon, I'd suggest the ingredient mix would closely inform the DB11's capability.