Book review: Barber Osgerby
We review Barber Osgerby by Jana Scholze, published by Phaidon.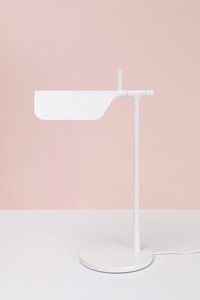 In their 25-year career, British designers Edward Barber and Jay Osgerby have amassed an impressive list of accolades, exhibitions and commissions. From creating furniture and lighting for B&B Italia, Flos, Vitra, BMW, Sony, Knoll and Hermès (among many others) through to exhibiting architectural installations at the Victoria and Albert Museum, this pair have been, if anything, prolific.
This beautifully photographed, 300-page monograph includes a collection of essays and interviews with design experts on the themes that have suffused their practice.
As such, the tome is divided into three sections: Folded structures, with early works and experiments with architectural-model-making materials, Frameworks, which explores projects that can be defined by their lightweight construction; and Volumes, which features a collection of pieces whose form or character was created through shaping and sculpting.
Within these are detailed stories about their easily recognisable Tip Ton chair through to their inspiring redesign of the Olympic Torch (2012) and the art-suffused process for objects such as their style-defining Tobi Ishi Table and Tab Lamp (pictured above). An excellent, delicious voyage through one of the most important design duos of this generation.