Brian White is one half of Edwards White Architects, a Hamilton studio that is making waves in the Waikato region. Amelia Melbourne-Hayward talked with the architect about sustainability and making a difference to society through good design.
Amelia Melbourne-Hayward: How did you get interested in architecture – were you drawn to the profession at a young age?
Brian White: I cannot remember a time when I wanted to do anything except architecture. From a young age I always enjoyed designing and making things. Studying architecture seemed to be a natural progression.
AMH: Edwards White Architects has been running since 2005 – what led you and Grant Edwards to join forces? What do each of you bring to the practice?
BW: Grant and I had previously worked together at another practice in Hamilton. We both shared a commitment to producing quality architecture. Establishing our own practice allowed us to create an environment where design is valued and nurtured. We both have similar backgrounds but bring complementary strengths. All of our projects have some level of collaboration and we strongly believe that this sharing of ideas makes for better architecture.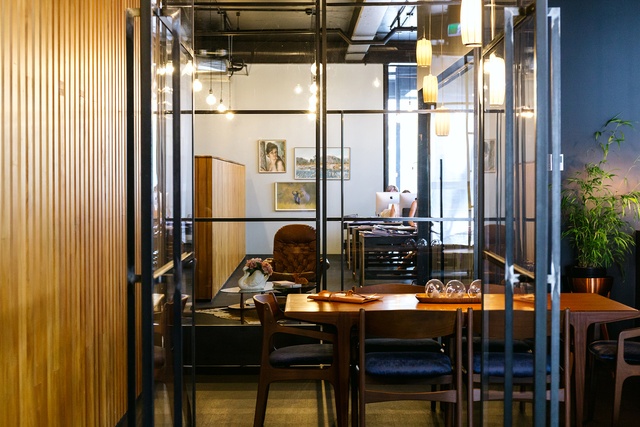 AMH: You have recently completed two award-winning office fitouts in Hamilton. What do you think are some of the most important factors in workplace design today? 
BW: We seek to create environments where people want to be, and to make character-filled places that reflect the unique culture of the organisation. Office spaces need to allow people flexibility to work in a variety of ways. While encouraging interaction and collaboration they also need to provide opportunities for people to retreat and focus on certain tasks. We have a preference for natural authentic materials rather than applied interior products.
AMH: You mention sustainability as key to your firm's practices. What sort of sustainable features are incorporated into your projects? 
BW: As a design-led practice, we recognise the leading role of architects in reducing human impacts on the natural environment caused by the building industry. A commitment to passive environmental design has been integral to the design philosophy of the practice for many years, and is entirely compatible with our aim to produce high quality, comfortable and appropriate buildings.
All projects are carefully planned and detailed with regard to building orientation, solar access, daylighting, insulation levels, thermal mass and shading. Natural ventilation is integrated wherever possible to achieve controlled passive ventilation, creating healthy indoor environments and providing natural cooling. We also actively explore ways to increase the energy efficiency of our buildings through careful selection of lighting, space heating, appliances and systems.
Selection of materials and the design of building elements are considered for life cycle costing, embodied energy, sustainable sources and minimisation of waste. We also consider products that can be recycled, are non-toxic and, where possible, we aim to specify products that are locally sourced.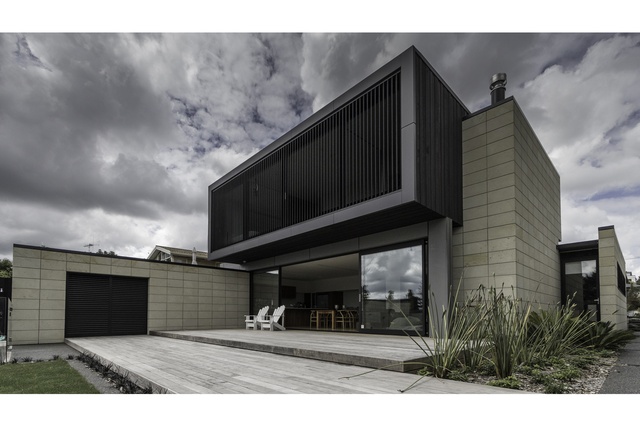 AMH: Would you say Edwards White Architects has a particular style or driving philosophy?
BW: We don't have a predetermined aesthetic that is set in stone, rather we are more interested in understanding our clients' briefs and creating site-specific projects that are tailored to their needs and budgets. 
AMH: Which of your projects has had the most impact on you, either on a professional or personal level, and why?
BW: Designing my own home has probably had the most impact on a professional and personal level. It has affirmed my belief that good architecture can enrich your life. It has also provided the opportunity to test ideas and prove that there are better alternatives to conventional spatial arrangements. We find that our house heightens our awareness of the amazing natural surroundings and provides a fantastic backdrop for family life.
AMH: Edwards White works mainly in the residential and commerical space – do you have any civic commissions coming up or would you like to get involved in this area?
BW: We are currently working on a civic space that will connect Hamilton City to the Waikato River. Over the years, development along the riverbank has turned its back on this amazing asset to the point where a visitor to our city could be unaware that the river exists. We are seeking to create a destination that draws people to the rivers edge and allows them to access the network of existing river tracks. We believe this project will be an important step towards improving the central city.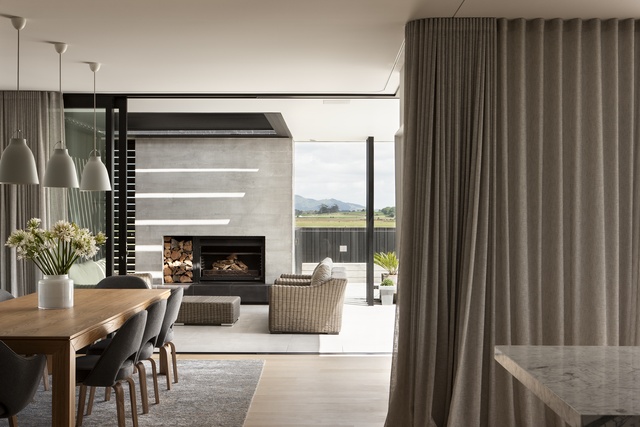 AMH: What would be a dream commission for you, and where?
BW: For some time, we have been interested in exploring different ways to build cost effective, healthy, comfortable housing without compromising on architectural integrity. There is currently a real need for architects to be contributing in this area as we have valuable skills that could make more of a difference to society.
AMH: What do you see as the future of architecture in Hamilton and the Waikato region?
BW: Continuing the work to revive the central city in Hamilton is key to creating a more liveable city. As a practice, we are currently working on the refurbishment of over 20,000m2 of office space within the CBD. The owners of these properties recognise that quality architecture plays an important role in attracting tenants and improving the future of our city.