Buenos Aires: Out & About
Much like the tango, Buenos Aires is equal parts seduction, rejection, poetry and poverty.
The infamous dance was, reportedly, invented in brothels and seedy bars by immigrants fusing their music (African candomblé and Italian performance techniques) with local rhythms. Its current persona, however, is more synonymous with worldly sophistication.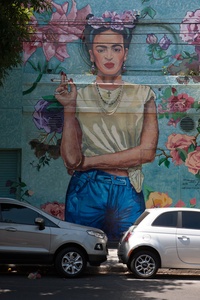 Buenos Aires is still very much a delightfully disorganised mixture of global influences. Immigrants' contribution to local culture is evident almost everywhere; from the sing-song Spanish of its inhabitants and the ubiquitous pizza parlours through to its monumental French Beaux Arts architecture. From the Peruvian passion for fresh produce and seafood through to Brazilian and Colombian music and dance cultures.
Be warned… this is a city of night owls. Dinner traditionally doesn't start until 10pm and it is not uncommon to see large families engaged in loud and jovial conversations until midnight. BA's night clubs (boliches or clubes) are deserted until at least 1 or 2am.
It is also Argentina's renowned instability that makes this city somewhat energetic. Decades of political and economic turmoil have made its people resilient and adaptable as well as relatively outward looking and well-travelled. As one of our friends featured in the coming pages mentioned: volatility makes people look after one another and value relationships over anything else.
Wildly fluctuating inflation and import restrictions have also driven many of the city's creatives to do things differently. Raw materials are being made locally and, to cut costs, designers and chefs are opening closed-door showrooms and eateries that combine personalised service with a little hint of secrecy and exclusivity.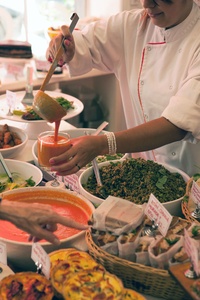 This has also meant that traditionally hip neighbourhoods (with high rents) like Palermo and Recoleta have serious competition. Quiet residential enclaves with their tree-lined and wonky streets are luring 'destination businesses' that can pull an audience.
Sure, it is very easy to spend weeks touring the high-end, luxury dives here (polo haciendas, palaces, highly exclusive retail), yet it is in the contrast of its more alternative and underground creative currents that Buenos Aires' passionate and invigorating personality truly comes to the fore.
Like local rock musos Soda Stereo say: It's a city of fury.
Buenos Aires Insider's Guide by Vanessa Bell*
Fashion & Homewares
Correa: This third-generation shoemaker is widely considered the Rolls Royce of footwear in BA, and continues to work out of its original premises. Beautiful handcrafted brogues and loafers are available either off the shelf or bespoke. Make sure to get a guided tour of the factory at the back of the shop, where 1950s machinery continues to be used.
Federico Churba: Hailing from an illustrious family of designers, Churba has carved a niche by creating some of the finest hand-crafted furniture in Argentina. His production process employs specialist artisans in every step of the process. Highlights include the Hanoi Lamp and the Punto y Coma lamp. 
Tupa: This concept store in the chic Botanical Gardens area carries the unisex collection by Boerr Yarde-Buller in a mix of muted tones and monochrome with pieces made from linen, cotton and carpincho leather. It also stocks several up-and-coming young Argentine designers. 
Greens: Local clothing label with a distinct style and pared-down aesthetic. Great cuts and indispensable basics with a contemporary edge. The shop also offers kidswear and gorgeous homewares – from ceramics by talented local artisans to carefully sourced deadstock kitchenalia.
Eat & Drink
Kensho: Although Buenos Aires is synonymous with beef, this closed-door, raw and vegan restaurant offers a welcome herbivorous respite. It offers a tasting menu full of character and… a sense of humour: from the chili granola served in a newspaper cone and the 'mate' (local tea) shot.
Gran Dabbang: This compact bistro has become the hot spot for those craving bold flavours and a chili kick. South East Asian influences fuse with Argentine tradition, with a weekly changing menu according to what's in season. The signature swiss chard pakoras and corn bread with poached egg are a must.
Gran Parilla Del Plata: One of the less touristy modern steakhouses, this lively corner eatery offers an authentic Argentine dining experience in a beautiful converted butcher's shop with monochrome tiled floor and attentive uniformed waiters. Portions are overly generous, so order sparingly.
Doppelganger: This bar knows a thing or two about making the perfect aperitif, drawing on old-fashioned Argentine cocktail recipes and bringing them up to date with in-house twists. If you've never tried some of Argentina's traditional digestifs, go for a Ferrocarril 1940 with Pineral or their Ginger mix with Mariposa and Hisperidina. 
Lab Tostadores de Café: BA's emerging third-wave coffee scene has been gaining traction in the last couple of years and the Lab is a guaranteed spot to get a first-rate fix. From drip method to filter using imported beans roasted in house. 
Things to do 
Barolo Palace: Inspired by Dante's Divine Comedy, this ornately decorated, 100m-tall building was completed in 1923, with the basement representative of hell with the highest levels symbolising heaven. Tours offer a fantastic vantage point and a rare birdseye view of the city. It is worth going at dusk for the sunsets. 
National Library: Considered a brutalist masterpiece, this building was designed by Clorindo Testa in 1961. Construction began in 1971, however due to economic and political reasons it didn't open until 1992. The building continues to divide public opinion, although its idiosyncratic features (it looks like a spaceship) have also warmed many to it.
National Museum of Decorative Arts: This palatial 1917 Neoclassical residence was designed by French architect René Sergent. No expense was spared and materials were imported from Europe and specialist interior designers and gardeners were drafted in to work on the project. The house has been operating as a museum since 1935, with interiors and decor preserved. On show is the former owner's extensive art collection, which includes works by Fragonard and Rodin, as well as a prized collection of East Asian art.
* Vanessa Bell runs Creme de la Creme, a bespoke trendhunting and shopping tours of Buenos Aires.