Dulux yesterday revealed what colours we can expect to see from them in 2017. 
Antidote: A Colour Cure aims to offer a remedy for the modern challenges we face in the digital age through colour and texture.
"Colour has been used for many years to make people feel better, so it was an obvious choice for us," says Dulux colour expert, Andrea Lucena-Orr.
Developed in conjunction with stylists Bree Leech and Heather Nette King, along with Lucena-Orr, the four palette themes that form Antidote are the result of extensive research into international trends.
"A trend that is strongly coming through is adding a lot more texture into paints, so people's senses are not only stimulated visually but also on a tactile level.
"We are so often in contact with the smooth surfaces of our devices, that we end up craving tactile surfaces," said Lucena-Orr. 
Sentience: A tactile remedy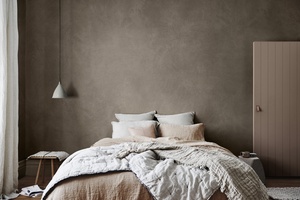 Created as a 'remedy' for our ever-present contact with technology screens, Sentience aims to replace the tactile moments we once took for granted. "Out of the four palettes, this one really emphasises the texture side of the collection with three shades that include a suede effect, and another which features a stone effect," says Lucena-Orr. Taking its cues from earth's materials such as clay, minerals, stone and wood, the palette comprises subtle pastels, soft naturals, and beiges with hints of grey.
Chroma: A graphic view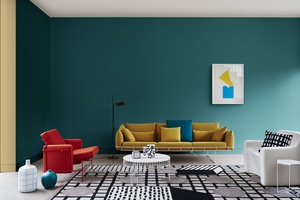 Filled with bold schemes that create an accesible and contemporary look to stimulate and excite, Chroma draws inspiration from the Memphis to Bauhaus movements and beyond to reference a style that is distincly modern yet familiar with subtle retro influences. This evolves beyond mid-century postmodern style into a vivid chromatic haven, where black and white is an important combination and greyed-off tertiary hues are paired with saturated colours including peach, melon, teal and blue.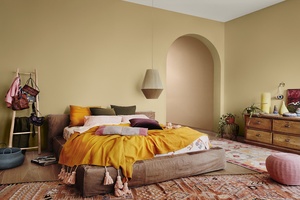 Entwine: A colourful weave
"Entwine is the range with the most fashion influence, drawing from the colours of Africana and Mexicana," explains Lucena-Orr. "It features traditional colours such as red, burgundy, yellow and blue, but is used in a modern sense. The shades in this palette are rich and warm, and can be used together to create interesting combos."
Construct: A luxe foundation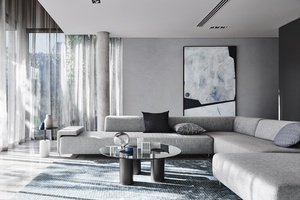 According to Lucena-Orr, this masculine-based range is inspired by the rawness of materials such as concrete and metal. "It creates a very authentic look, and encourages us to accept that having something that looks unfinished is okay." The warmth of tarnished metals are combined with a neutral and cool palette to create the illusion of depth and accentuate interior details. Combinations of dark greys are higlighted with Copper and Concrete Effects while a range of inky blues add interest to a monochromatic scheme.