Designed to match: Part 4
In the fourth of a series, Urbis teams up with Fisher & Paykel to explore creative collaborations.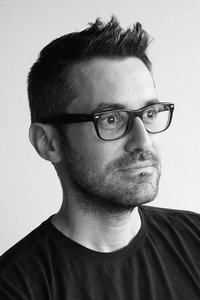 Ermanno Cattaneo
Suzanne Turley Landscapes
Tell us about this space.
This courtyard sits between the house and a well-established park. The steep bank already housed a substantial number of native trees when we started working on it. So we decided to build on this theme and borrow from the park's background to make the terrace feel like an inviting open glade within a native forest.
To this lush and soft backdrop we chose to counter-pose very stark and modern hardscape elements. Wedged on the bank between stone-cladded walls sits a dark overflowing pool, like a natural pond and waterfall would sit amongst rock outcrops in a forest clearing.
Most of your career has been in Europe; What has been the biggest lesson learned from working in New Zealand?
It's been like learning a new language. Native flora and local materials are different words I had to learn to tell the stories that are our designs. I've had the fortune to work with Suzanne Turley, who has great knowledge and experience of plants and an incredible skill in using them to create meaningful landscapes.
What was your first reaction to the Douglas and Bec activation of this space?
I was impressed by how well this installation worked within the space. It added a surreal layer to our concept. I interpreted these spheric objects as molecules or planets, either way creating a short circuit with the scale of the space. Together with the moon-like lighting, they added an ancestral and 'beyond-time' feel to our native glade.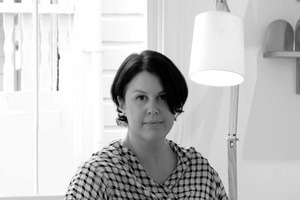 Bec Dowie
Douglas and Bec
Some of your pieces seem to be heavily influenced by nature (the Y Chandelier, some of the earthy palettes). Why?
Yes, nature has often indirectly influenced my work. I live in a valley of native bush and I have a rural background so I've been surrounded by it all my life. There is nothing more beautiful than the natural symmetry and form of plants. 
Tell us about this collaboration… what did you want to achieve in the positioning/arrangement of your own work within this setting?
We wanted to place my work, which is very formal, informally in the space. We loosely placed the lighting so that it didn't feel laboured or forced. 
The Fisher & Paykel DCS grill featured within this shoot takes the kitchen and places it outdoors… a bit like what was done with your indoor-only lamps. Did you view your own work differently in that setting?
It was really nice to see my work all together, current and older collections, and see the cohesive expression that we are making. That is something which is very important to me, that our work is our work. 
What impressed you the most about the garden and what was your first reaction to the ensuing images?
The richness and green oasis of all the different layers and textures – beautiful! The surrealist quality to the illogical theme and the unexpected juxtaposition of the lighting in a rich lustre of an exterior were very exciting.
Lamps featured in images above: Pare Table Lamp 02; Line Pendant 04 2.0; Line Floor Lamp; Line Table Lamp; Pare Floor Lamp 02; Pare Floor Lamp 01; Y Chandelier