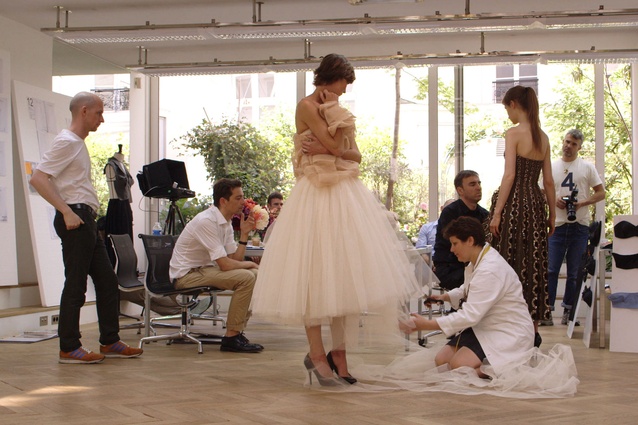 Urbis attended a preview screening of the highly anticipated fashion documentary Dior and I. Here is our take.
In 2012 Belgian fashion designer Raf Simons and a group of seasoned (and mighty endearing) artisans were tasked with putting together a haute couture collection for the label Christian Dior. Simons is said to have been a puzzling choice (he is called a "minimalist"; a charge he adamantly denies) for a role that many view as defining the direction for the iconic atelier.
So, Simons and the team set to work. The catch: the troupe was given only eight weeks (as opposed to the four to six months usually allowed for such endeavour).
With unparalleled access Director Frédéric Tcheng's cameras capture everything from selection of patterns, commissioning of fabrics, initial designs, through to the final runway show.
The film is shot with an incredible eye for human tensions; the stresses as well as the camaraderie and rewards of the creative process are portrayed here succinctly. Tcheng enjoys unlimited access to all the main players and uses subtle editing to create a film that oozes honesty while at the same time making quirky asides about the somewhat surreal world of high fashion.
This documentary is a great, all access look at craftsmanship and design, at the various elements (business and creative) that must be balanced to bring a daring, and intensely emotional project to fruition.
We like.