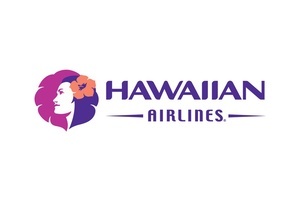 What's not to love about a town like Honolulu? The sun shines every day, the sea is blue and warm, the cocktails are plentiful and the shopping is endless.
Yes, all the clichés you've heard about the Hawaiian city are true: the beaches are amongst the most beautiful in the world (and crowded, unless you get off the beaten track); and the Honolulu locals are friendly and well-versed in what holiday makers need to have a nice time. And, yes, much of the town, particularly around Waikiki beach, is touristy, but the upsides of that are great customer service, chi-chi hotels and terrific restaurants at every turn.
You could easily stick to Waikiki and the strip that runs along the beach for your entire stay and still shop, eat and drink extremely well. But don't. Instead, venture beyond to investigate the more interesting facets of the city. And stay at The Modern, one of the more contemporary hotels in Waikiki (and one of the few in a quiet spot).
Downtown, where business is taken care of and workers wear suits despite the humidity, is gentrifying, thanks to locals buying up inner-city apartments and opening small, independent restaurants, cafes and boutiques. It's also where you'll find many of the small but perfectly formed museums that will inform you of the history of the city, the island of O'ahu and the state of Hawaii.
Walk further north, to Chinatown, where the small dealer art galleries are dotted about. Or south of Downtown, to the neighbourhood of Kaka'ako, where an annual street art festival organised by two locals (see page 116) has transformed the exteriors of the old workshops and warehouses and turned the neighbourhood into a vibrant, hip part of town.
Rent a car and get out of the city to visit the breathtaking Lanikai beach or to watch surfers riding the waves on the North Shore. If you're really smart, you'll keep the car for another day, take it to Ala Moana Mall, and use it to ferry the clothes and shoes you'll buy (even with the New Zealand dollar weakening, shopping up a storm at the department stores and boutiques is possible) back to your hotel.
HONOLULU INSIDER'S GUIDE
SHOPS & GALLERIES
Fighting Eel: A bright and breezy boutique filled with summery fashions, accessories and jewellery made by local and overseas designers.
Ala Moana Center: This open-air mall has almost every shop you could wish to spend money in and a whole floor of restaurants for refuelling.
The Shop : You can buy very chic beachwear at this shop in The Modern hotel, but drop in for Areaware homewares and jewellery by Tidepool and Luis Morais too.
Ginger 13: Local maker Cindy Yokoyama fills her Downtown store with jewellery, stationery and beauty products.
Hound & Quail: New and vintage furniture, homewares and curiosities are stocked in this shop and gallery.
EAT & DRINK
Bill's Sydney: For a taste of home (sort of), head to Australian chef Bill Granger's Honolulu outpost for avocado on toast, coconut-poached chicken and shrimp curry.
Sansei: This hard-to-find Japanese restaurant at the southern end of Waikiki beach serves up terrific sushi, sashimi and poke (Hawaiian ceviche).
House Without a Key: Stop in at this oceanside restaurant and bar for a pre-dinner drink and live music, and to watch the sun set.
Mai Tai Bar: This beachfront bar at the Royal Hawaiian Hotel brings some old-school glamour to Waikiki and is known for its (very strong) rum cocktails.
Signature Prime Steak & Seafood: Take the lift to the 36th floor of the Ala Moana Hotel for phenomenal steaks served with truffle mash. The views of Honolulu are killer.
Morimoto: President Obama's favourite restaurant to visit while on the island is the place to go for high-end sushi and sashimi.
PLACES
Iolani Palace : Built in 1882 to house Hawaii's royal family, this palace is now open to tourists and is a fascinating insight into Victorian living in the tropics.
Shangri La: Heiress Doris Duke's Diamond Head home is open to the public and is a terrific treasure trove of Islamic art, fabrics and furniture collected by Duke on her travels. A must see.
Honolulu Museum of Art: This small but lovely Downtown space, filled with more than 50,000 pieces spanning 5000 years, is worth a visit.
Bernice Pauahi Bishop Museum: A hybrid of a science and a culture museum, this 125-year-old institution contains all you need to know about the history of Hawaii.
Our thanks go to Hawaiian Airlines. It flies from Auckland to Honolulu three times a week and offers convenient connection sto six islands. Hawaiian Airlines also brings mainland USA closer to NEw Zealand, offering 11 destinations via Honolulu: New York City; Las Vegas; San Francisco; Sacramento; San Jose; Oakland; San Diego; Seattle; Portland; and Phoenix, Arizona. Passengers travelling from New Zealand also enjoy a generous 2 x 32kg baggage allowance.