Auckland-born, New York photographer Pippa Drummond was our guest creative for the Objectify shoot in the latest issue of Urbis. Here she talks about her work and passions.
Kiwi in New York, right? Where from? How did you end up there? How long have you been there?
I grew up in Auckland and have dual citizenship for New Zealand and the United States via my dad. I moved to New York City in 2002, soon after I finished studying to take advantage of my US passport. I first visited NYC during my studies and fell in love with the city. I didn't really have much of a plan – I thought I would be here for a year or so but I never left.
What do you do on your day-to-day?
I am a freelancer, so every day is different. The only constant is my very strong coffee in the morning. 
What has been your most 'New York moment' while living there?
That's a tough one – there have been so many! One might be that I was nearly involved in a baseball match in the Hamptons between Gwyneth Paltrow and Seinfeld's teams, with Beyoncé and Jay Z as guests.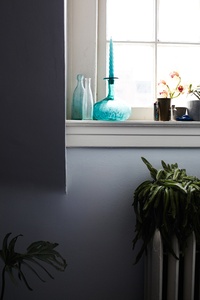 I'm not even going to ask how that came to be! So… tell us about your job. 

I shoot interiors, still life and food. Right now it's all pretty evenly balanced – a few recent examples would be interiors for Dwell magazine, still life for the MoMA [Museum of Modern Art in New York] store, food for Domino magazine, cookbook projects for Brindisa in London and, of course, an amazing book for Cazador in New Zealand. 
What has been your most intense, satisfying, or difficult photo shoot so far?
Shooting in MoMA PS1 [contemporary art exhibition space at MoMA]  for its store was pretty exciting for me. Of course the Cazador book – our baby! I also loved being involved in Art-Dego in Auckland last year. Collaborating with chef Amy Gillies from Salty Pidgin and working with Carl from KKDC on fabricating our LED plate was such a great experience. 
Why this fascination with inanimate objects and interiors? 

A lot of reasons, but the main one would be that I have always loved good design. Photographing these pieces gives me a way to be involved in that world. I like the scope that an image with purely objects offers. It can be a memento mori, or an abstract drawing, or a study of light or a moment on the fly. Without people, perhaps we are more susceptible to visual methaphors and notice small details that we might not notice otherwise. 
How do you start to conceptualise a photo shoot? 

It depends on the project. Sometimes it starts with the idea, sometimes it starts with visual cues, sometimes the client is very clear on the direction they would like, which is great as well. Things like colour palette are considered hand in hand with what we are trying to achieve overall with the images. My favourite starting point is to look at the underlying concept and then decide how I can communicate that visually.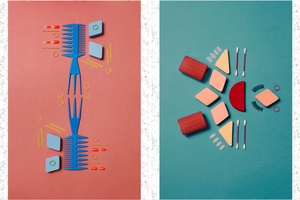 You are still very abstract in your composition. Why? 
My goal is to make interesting, compelling imagery. Sometimes that leads me to work in a more abstract manner but it just might be what I am into at the time. My usual gut instinct when approaching a project is to do something different. 
Who inspires you?
There are a lot of people but, off the top of my head, a few favourite artists are John Baldessari, Tauba Auerbach, Moholy-Nagy… I'll stop there because I could go on and on! I'm always listening to music on-set and while editing and try to see live shows when I can. I saw Cass McCombs recently, which was awesome. Writers – I read such a mish-mash of fiction and non-fiction: Leonard Mlodinow, Patti Smith, Rebecca Solnit… always something new or something old that I haven't found yet. 
Our brief to you for the Objectify photo shoot [Febrary 2017 issue] was, well… brief. How did you go about this? 

I took a very broad interpretation of the brief. Seeing as 'modern luxury' is a subjective idea, I looked to art – minimalist paintings and collages that I have been loving recently – as inspiration for the composition, colour and the focus on shape and texture, along with the idea of 'modern' being a classification of a genre in the past. I wanted to look at the use of new shapes and silhouettes seen in beautiful designer objects today and to give them a softness and depth that you might see in imagery of the 'modern' era. It was a great opportunity to work with some of my favourite designers.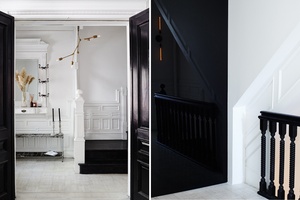 What, to you, is modern luxury? 
It's easy to think of the cliché when thinking of modern luxury (in a visual sense) – caviar, gold, marble, diamonds. It was a little challenging to look at these two words at a very upsetting time – just as Trump was voted in (the epitome of the luxury cliché) – and Americans are now looking at things like clean water, free education, women's rights and health care as luxuries. So perhaps now is a great time to depart from the cliché and reinvent it.
What would be your dream photo assignment?
I have so many dream photo assignments running around in my head! Any shoot where I get to collaborate with amazing people and create is fantastic, even the typically mundane has potential when given a little creative leeway. In fact, I would love to shoot a catalogue of contruction materials – like cogs and bolts. In Morocco or Hawaii. While I am surfing.  
* Grab a copy of the latest issue of Urbis, on shelf from 7 February, for Pippa Drummond's Objectify photo shoot.