Inside Story: Cassandra Ellis
London-based designer and furniture maker Cassandra Ellis mixes nature and timelessness in her own home. Here, she shares some of the objects she loves.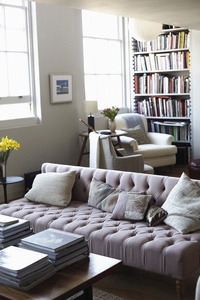 "Find the place where you can truly be yourself and then work like a maniac till you achieve your goals" has been an essential mantra for New Zealand-born, London-based interiors, furniture and homeware designer Cassandra Ellis.
The fresh-faced and elegant Ellis combines that no-nonsense straight talking of so many a New Zealander with British style and refinement.
Her apartment building was once the studio of photographer Bob Carlos Clarke, made famous for his risqué black-and-white portraits of latex-clad women. Clarke also took the pictures for White Heat (by Marco Pierre White), a classic cookbook which helped launch the image of the chef as rock star.
Given this pedigree, the building has retained a mix of luxury, glamour and rock 'n' roll attitude and Ellis has stories of stumbling on semi-naked supermodels in its pristine gardens.
Her own home, however, is more a calming sanctuary that makes the rush of central London feel far away. She has cleverly partitioned the separate areas while also maintaining a flow between them.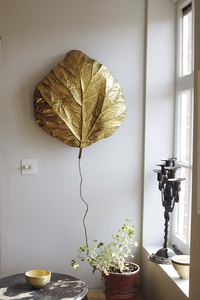 The substantial and sunny kitchen leads to a secluded dining area, onto a book-lined corridor which turns onto a large sitting room that also doubles up as a workspace. All of these nooks are made continuous via the right mix of interesting objects, which include a walnut cast by artist Peter Hone to a collection of Panama hats, and an impressive art collection.
Ellis' colour palette throughout is muted and natural – soft dove greys and sage green, mixed with the occasional bright, electric blue and beautifully polished wood. The casual visitor might long to settle down on a cosy armchair and while away the afternoon reading from her extensive library, but it's unlikely that Ellis herself has much time to do that. Her business is booming, with new projects that she's announcing in the coming months.
As she says, "I spend my life driving to meet with the people who hand-make my frames, the upholstery and people who dye my fabrics. We spend a great deal of time making beautiful things, and the rewards are starting to be reaped now."
London is probably the most important character in Ellis' life; the view from her sitting room looks out across terraced houses and tower blocks and is unmistakably London.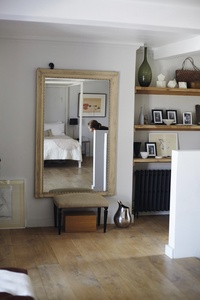 "London has given me the chance to be exactly who I want to be; you have to find the city or the place that makes you become you," she explains. "I said to my mum 'look, mum, all of the grandparents were European; one of us surely has to have something that pulls us back.'"
Growing up in New Zealand she felt like the proverbial black sheep; "I wasn't popular. I used to make all my own clothes. I was dreaming about Christian Dior while everyone else was thinking about rugby."
Yet, it has not all been an easy road in the UK: "People have no idea how hard it is to survive here. I came back to London when I was 36 and it wasn't easy. A lot of my friends now aren't English – they may be American, Polish, Greek, and we're all outsiders."
Ellis may adore her adopted home of London, but she epitomises many of the best New Zealand characteristics: hard working with a down-to-earth love of nature, which is reflected in both her own designs and the objects she chooses to collect.