Inside story: Craig and Kate MacFarlane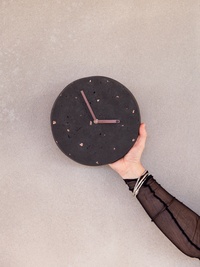 The boardroom for the creative studio on the second floor of the White Hart building – an Italianate Palazzo-influenced building from the late 1880s in downtown New Plymouth – is submerged in the wavy, metallic reflections from the Len Lye Centre directly across the street.
On this particularly sunny Labour Weekend, the space is also filled with some of the city's movers and shakers. The mayor, property owners and developers, and entrepreneurs of many an ilk have all gathered to toast the opening of the West End Precinct, a new banner for 12 businesses (mostly hospitality and retail) hoping to ride on Len Lye's kinetic wave of tourism to the region. 
At the centre of the new precinct are Craig and Kate MacFarlane, a Christchurch-born couple who have been pivotal to the development of the West End. The energetic and disarmingly charming pair own, co-own, mentor, finance, brand or strategise on 26 enterprises ranging from small coffee outlets to the latest – the King & Queen Hotel. Their growing empire stretches across Queenstown, Wellington, Hamilton, London and some more in the making; yet it is in Taranaki where their emotional capital is invested.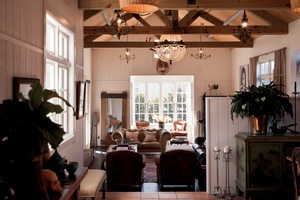 "There has been a trend of young people moving away from New Plymouth and then, when they get to a certain age, they decide it is time to come back here to retire," says Kate. "It would be really good to keep the city so vibrant that they don't have to leave it in the first place," she continues.
For a couple accustomed to the constant socialising that is a part of their industry, their four-bedroom home is a haven of quietude; a place to unwind and be connected to the family (which includes two teenage daughters: Georgia, 19, and Isabella, 16).
This sense of connectedness is obvious even from the way the home's interior presents itself. Soon after entering, one's sightline is driven past the kitchen towards the large windows preceding an outdoor area.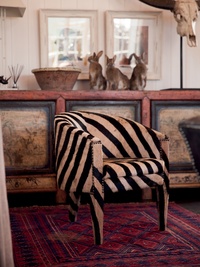 The home's core is a large dining and lounge area with exposed trusses and a motif of timber. The décor is eclectic: "Our house represents us… there is not one specific genre. We enjoy aspects of everything!" Kate offers as an explanation while confessing their latest musical experiences have been as varied as Def Leppard and Barry White: "We are like a fruit salad!" says Craig with a deadpan grin.
In their home, light pieces, fittings and lamps from Bali and various ports in Europe share a space with quirky additions from a recent hotel furniture shopping trip to Morocco. Large, black-and-white portraits of their daughters seem to officiate the entire space.
"I don't see the point of having places in the home that you cannot use; or places where you can't get a sense of the people who live there by what surrounds them," says Kate.