Inside story: Helene Morris and Steve Ferguson
Bayswater, on Auckland's North Shore, is not someplace you'd automatically associate with one of the country's more successful fashion companies. Yet, on a nondescript suburban street there, is the home of Helene Morris and Steve Ferguson, owners of the Lonely Label.
"This was our first home," says Morris of the former state house, "we were renting really close to here and a friend told us this was on the market".
After acquiring the property and starting a major rebuild, a string of bad luck led to the couple taking over as project managers.
"The global financial crisis hit, the building company liquidated, they took all the materials we had paid for and just drove away," Morris explains. "It was just in foundation stages when we took over," Ferguson adds.
Fast-forward three years and all the stress and headaches have paid off. The home is now a perfect blend of form and function; its interior being both practical and aesthetically pleasing.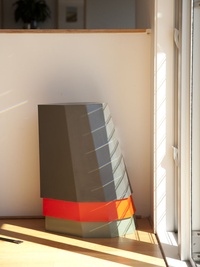 The white walls are adorned with artwork and it seems like there's something interesting to look at on every surface, without it feeling cluttered. The open-plan kitchen/dining room opens onto mangroves that stretch out to the Auckland harbour.
Ferguson describes the design of the house as simple: "It's just open family spaces really, with interaction [taking place] around the kitchen and outside."
Ferguson grew up in nearby Devonport and always felt Bayswater would be a great place to raise
a family; while Morris, originally a Wellingtonian, dismisses the stigma of living north of the bridge.
"All our staff live in the city, they're all like: 'The Shore?!' But it suits us. We have a pretty low-key lifestyle with our kids."
The two met in Aspen where Ferguson was competing as a pro snowboarder and working as a designer for New Zealand brand Huffer.
"My girlfriend was Steve's photographer," Morris says.
In 2003, they started Lonely together in Wellington, with former business partner Aimee McFarlane, who later left to take over as head designer of Huffer womenswear. Originally called the Lonely Hearts Club, the company started out producing bags and printed T-shirts.
Three years later, they made the move to Auckland and the company quickly gained a following both here and in Australia. In 2010, after the launch of Lonely Lingerie, things really took off.
"Making lingerie was reactionary to the times," Ferguson says. "We had a big Aussie market and Lonely Hearts was doing really well, but then the GFC hit. Basically, that pulled the rug out from under us and then it went straight downhill. [With Lonely Lingerie] we targeted the USA right away, instead of looking at Australia."
"We got picked up by some key stores in the States," Morris continues, "then, a really technical lingerie designer who used to work for Stella McCartney and Bendon came and worked for us – and that took us to the next level."
Now, the Lonely Hearts brand is stocked in 150 stores worldwide – including countries as far-flung as Iceland and Siberia.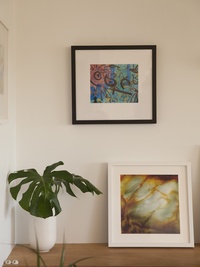 Self-described sci-fi geeks, with backgrounds in punk music, skating and snowboarding, it's no surprise Morris and Ferguson also have an idiosyncratic approach to running their business. As Ferguson puts it: "We've always been ones to go against the status quo."
This individuality, coupled with a clean and simple aesthetic – which Ferguson describes as "unbranded image" – has carried through to their flagship store, which opened its doors in November last year. Designed by Rufus Knight during his tenure at Fearon Hay Architects, the store is perfectly at home among the boutique shops and bars of the chic Ponsonby Road.
With no mannequins; no counters or point of sale, and a wall across the front window, the shop quickly set itself apart from the run-of-the-mill clothing store, and this point of difference struck a chord with their customers.
"It's blown us away – we had to double our staff pretty quickly," says Morris excitedly.
Ferguson adds, "we knew it was going to happen but we were surprised by how fast it happened."
The couple's willingness to take risks and think outside the box is the common thread running through their lives – whether it's redefining how lingerie can be promoted or transforming a state house during the height of the global financial crisis.
As Ferguson puts it "creativity goes through everything we do. It's about looking at things differently. You'll always see our point of view come through."