Inside Story: Jennifer Zea and Thomas Dietz
Musician Jennifer Zea and food entrepreneur Thomas Dietz' story proves the truism that the best place to meet a soulmate is in the kitchen at a house party.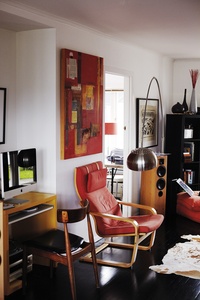 "That is always the coolest place," says Dietz, remembering one such event in Zea's home country of Venezuela where they met each other against the backdrop of the political upheavals of the early 2000s. "I saw this beautiful, black, young Venezuelan and I was just hooked."
They stayed in touch over the years and Zea eventually moved to Paris, where she learnt French at the Sorbonne, while he continued to travel globally as part of his marketing job for a large French company. They got married just outside Paris, Zea remembers: "It started classic French and then it turned Latino. We had Venezuelan cocktails at 6pm and then danced till 6 in the morning."
In 2008, they were looking for a base to start their married life. According to Dietz: "I told my bosses [that relocating to within] a 12 hours flight from Europe was fine; Asia, South America, North America. So they sent us to Auckland."
Zea recalls having seen the movie The Piano and having immediately thought: "That's such a mystical place, I want to be there one day. Suddenly we were here, and it was ideal. The city of Auckland, surrounded by bays and boats, and the way the landscapes are so perfect. We travelled around the country and it was mind blowing, like being in another planet."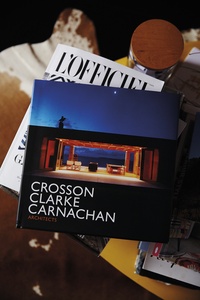 Living in New Zealand has allowed both Dietz and Zea the time and space to reinvent themselves and launch new ventures.
Dietz, sitting across the kitchen bar at the bright, colourful Kohimarama home they share with their ten-year-old daughter Obaya, says: "For me going from a huge corporate work situation where people are fighting all the time to climb the ladder to starting a new business… it really is a huge change. I found New Zealand is a really good place to do business. Also, being so remote, you can see the craziness of the rest of the world."
Zea's background in music, writing and aesthetics have informed her business The Creative Workshops, which helps people rediscover their creativity.
Dietz: "One of the exercises is during one week you try not to read anything apart from work, so no books, no internet, you don't watch TV. That's quite fascinating because you are at home at night and you are like 'wow, what do I do now?'"
Zea also sings with her band Latinaotearoa, which mixes Latin, funk, soul and hip hop, and has performed extensively both locally and overseas.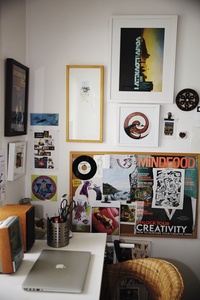 Dietz started food parcel delivery service WOOP around two years ago and now employs over 25 staff. According to Dietz, their point of difference is that all their food is prepared and ready to be cooked. The meat is marinated, the vegetables chopped.
"What we do is make slow food fast. Slow food is the opposite of fast food, so it's quality produce, hand-made. I noticed that everyone here wants to eat healthy and tasty, but people are quite time poor."
All the meals are designed to be cooked in less than 15 minutes; the recipes are a mixture of cuisines from around the globe. WOOP stands for World On Our Plate; Zea and Dietz are a living example of bringing together different cultural ideas.
As he says: "Our family is a melting pot; New Zealand is a melting pot."