Inside Story: Josephine and John Love
Apartment developers Josephine and John Love are planning to reinvigorate Auckland's Aotea Square through a daring and sophisticated project. Here they share some of the objects that make them feel at home.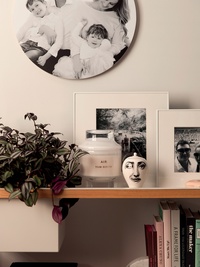 For people embarking on one of the more ambitious apartment projects Auckland has seen recently, the Love's seem remarkably chilled.
If they laugh the observation off with references to remedial champagne, there's no hiding the scale of the responsibility they've assumed. The blandly-titled Auckland City Council Administration Building looming above Aotea Square is at once hugely divisive and hugely important.
It also carries a category A historic listing so, despite the wishes of a large chunk of the city, knocking it flat and starting again isn't an option, yet somehow this Remuera couple aim to transform it into one of the most sought-after addresses in the city.
OK, they may be zealous promoters of apartment life who live in a swish suburban home that doesn't stint on the mod cons (they have two kids, so we'll cut them some slack) but Josephine Love has good credentials.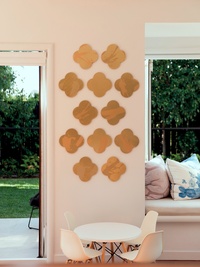 She is director of design for her parents' company, Tawera Group, which has a strong reputation based on award-winning boutique developments such as the St James and York St Apartments, the Hopetoun Residences in Auckland, and the Chaffers Dock Apartments on the Wellington waterfront.
It was the latter that, not only brought Josephine into the business, it also led to her running the on-site art gallery, Chaffers, which is almost her perfect job as she's been collecting art since she was 18.
She's also absorbed plenty from Tawera's success. For her, the ideal apartment first and foremost enables a certain lifestyle by providing a liveable, easily maintained space within a vibrant, urban environment. 
"That's always the intent. We want to create spaces we'd be happy living in ourselves, but more practically we also need to learn from cities like New York and London. Auckland can't continue to sprawl. We need to intensify and apartments are the ideal tool to achieving this. They should never be seen as the last resort for first-home buyers or empty nesters wanting to downsize. The right apartment should make your life even more enjoyable while expanding those lifestyle opportunities.''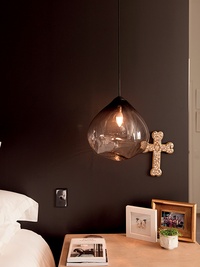 But John Love, Tawera Group's principal, is adamant their future owner/occupiers should expect to be involved beyond their front door. For any apartment complex to flourish he says each resident must be invested beyond the walls of their private space. A sense of community can't be imposed; it must be built.
So, it's been a hectic two years since they beat off 60 competitive tenders and began working to convince a somewhat sceptical public of the high-minded merits of The Cab (as the apartment building is called).
The Loves hope the 18-storey building will become a hub of activity, arts and culture that will eventually include an arts centre, a high-end hotel, another luxury apartment building and plenty of hospitality, retail and child care to cater for the lucky urbanites and, in a way, the city as a whole.