Inside story: Prak Sritharan
Few things please Prak Sritharan more than a beautifully constructed object. If it's also functional and sustainably made, then that is a design trifecta as far as the Wellingtonian is concerned.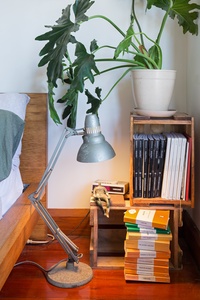 Eighteen months ago, Prak indulged his love of all things bright and beautiful when he opened Precinct 35, a homewares store for lifestyle items that never go out of fashion.
"It's about building a connection with customers and suppliers and creating a tangible impact on the community I'm living and working in," says the 27-year-old of his business, which shares the same real estate as popular Ghuznee Street café Milk Crate.
"Customers can have a coffee and wander around Precinct 35. It's a unique shopping experience." 
It wasn't supposed to be like this: born in Hamilton to Sri Lankan parents, Prak moved to Wellington to complete a commerce degree and was on the fast track to financial trading success at an energy company when he felt the tug of design.
"I've always been passionate about items that focus on quality, not quantity, so when the opportunity arose to take over the space, it was too good to ignore."
Home is a cottage high in the Brooklyn hills. Prak and his partner, Kerry, a public servant, have shared the 1950s house with the owner Ben, their long-time friend, and his German short-haired pointer, Barkely, since 2014.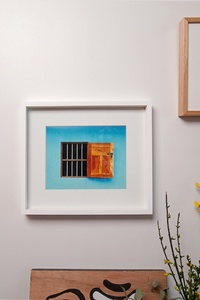 Given Prak's obsession with the intersection of the functional and beautiful, it's no surprise he is focused on ensuring his home is more than just a place to eat and sleep. 
"The key is to discover what home means to you and invest in rituals and items that embody that meaning. It's partly why I started my store because I'm at an age where I wanted to create a beautiful environment that allows me to emphasise daily rituals such as drinking coffee, cooking a meal, listening to music or playing backgammon."
Another obsession is art, and Prak admits that obsession has gone into overdrive since Precinct 35 opened a dedicated art gallery at the rear of the store. "Being exposed to the younger, emerging artists whose work I exhibit at Precinct 35 has encouraged me to seek out pieces that challenge and really engage me."
"I'm hoping my personal art collection will evolve as I work with more and more artists. It's really exciting to collaborate with an artist to create a show that generates an emotional connection between the artist and the public."