Interior Awards 2017: Judges and sponsors announced
The jury members for the Interior Awards 2017 have been announced.
An impressive line-up of industry experts has been selected to join Interior magazine editor and awards' convenor Federico Monsalve in selecting the year's top commercial interiors. "There is a sense of optimism in so many of our cities at the moment and this is being massively reflected in our built environment," said Monsalve. "I'm looking forward to joining this excellent crew to chat about and discuss those interior spaces."
Five industry professionals have the difficult task of selecting the best — Dean Mackenzie, Toni Brandso, Bill McKay, Lauren Hare and Federico Monsalve.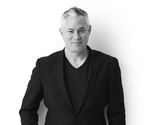 Dean Mackenzie Along with Hamish Monk, Dean is a director with Monk Mackenzie Architects. He has worked for the Office for Metropolitan Architecture and Skidmore, Owings & Merrill in New York. He has significant experience across large and complex infrastructural, cultural and commercial projects throughout the United States, Middle East and Asia. Key local projects Dean has been involved with include Appian Way, a high-density residential development which includes retail and commercial components, the neon-pink LightPath and he is currently working on a medium density residential scheme in Grey Lynn.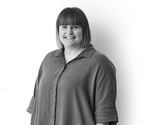 Toni Brandso is the co-owner of Material Creative. She worked in the retail design sector for many years before collaborating with Liv Harper on their first project together, The Piha Café, which sparked a love of hospitality design. Material Creative was formed in 2009, and since then has been a part of varied award-winning projects, including Little Nuffield café, Tonic Room, Atomic Coffee Roasters, Superette HQ and retail stores, Hayes Common eatery and Artwok. At present they are working on a 200-room boutique hotel, which will be their biggest project to date.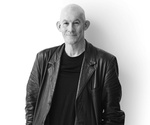 Bill McKay is an award-winning architectural historian, critic and commentator based at the
University of Auckland's School of Architecture and Planning. He previously led the Interior Design major of the Bachelor of Design at Unitec. His recent books include Worship: A History of NZ Church Design and Beyond the State: NZ State Houses from Modest to Modern, a 2014 NZ Post Book Awards finalist. He is currently working on a digital outlet and repository for Pacific architecture, as well as on his own PhD.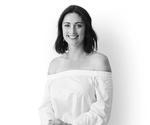 Lauren Hare is director of Hare Interiors. She has a background in fine arts and advertising art direction and has won multiple awards for her interior design. Lauren was the recipient of the Supreme Award at the Interior Awards 2016 for her work on M11 Studio and has designed across residential and commercial projects for a number of years. Some of her main projects include the Generus Living Group, the Skin Centre, Edit and Little Wonders. Her design philosophy stresses a close link between architecture and interior decoration.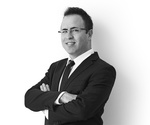 Federico Monsalve is the editor of Interior and Urbis magazines and this will be his fourth year as convenor of the Interior Awards. The Colombia-born Federico began his journalistic career further up north at the Los Angeles magazine and La Opinion newspaper in California. He has gone on to write about a variety of topics but mostly with an emphasis on the creative fields.
The 2017 Interior Awards sponsors are composed of a diverse range of industry-leading businesses, all of whom are delighted to return after sponsoring the programme in 2016 and many since the inception of the awards in 2011.

INZIDE Commercial is a sixth-time sponsor of the Interior Awards. INZIDE Commercial supplies INTERFACE carpet tiles, FORBO resilient flooring and the new amazing PVC Free Modular MARMOLEUM.
Resene returns as a sponsor of the Interior Awards for a sixth year in 2017. A 100 per cent Kiwi manufacturer of quality colours, coatings, wood stains and paints for residential, commercial and industrial application, Resene provides an extensive range of Environmental Choice-approved products to complement and enhance the best interiors… and exteriors.
Kada is a proud founding sponsor of the Interior Awards for the 6th year in a row. A New Zealand-owned company established in 1987, Kada has built a reputation for innovation, quality and service that has seen them become a leader in the manufacture and supply of furniture and fit-out solutions for corporate, educational, hospitality and residential projects.
Lundia is another sixth-time sponsor of the Interior Awards programme. Lundia is a New Zealand-owned company that specialises in the design, manufacture and installation of timber storage solutions.
Décortech returns as a sponsor of the Interior Awards for the second year. They are specialists in decorative, acoustic and fire-resistant wall and ceiling panels. The company offers fully customised solutions to individual designs and works closely with architects and installers to ensure their vision becomes reality.
Luxaflex returns as a sponsor of the Interior Awards for a sixth year. Luxaflex window fashions is a leading manufacturer and designer of innovative, contemporary, versatile interior window coverings. Luxaflex is offered exclusively in New Zealand by New Zealand Window Shades Ltd. 
dormakaba returns as a sponsor of the Interior Awards for the second year. dormakaba offers its customers a comprehensive portfolio of hardware, electronic and software products, solutions and services for building access and security. From design and specification through to service and maintenance, dormakaba is your trusted industry partner and brand of choice in everything relating to opening, closing and securing doors.
ECC returns as a sponsor of the Interior Awards for the third year. ECC continually searches for innovative designs and inventive solutions from the leading product designers in the world to meet increasingly complex lighting and design requirements. ECC's specialist lighting and furniture teams, extensive technical range and competitive pricing combine to offer the best solution for architectural projects.


KEY DATES:
Entries open: 8 February, 2017
Entries close: 12 May, 2017
Finalists announced: 17 May, 2017
Finalists live to jury: 31 May – 1 June, 2017
Winners announced: 29 June, 2017