Introducing the 2018 Interior Awards jury
The much anticipated celebration of the year's best commercial interiors is here and these industry leaders are in charge of awarding the very best.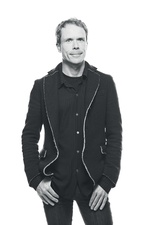 Jack McKinney
Jack is an architect and director of McKinney + Windeatt Architects, founded in 2002. The practice is focused on creating site-specific, individually tailored buildings. Jack has worked across a range of project types and budgets with a particular focus on hospitality projects and bespoke residential work.
His consistent ambition is to deliver the best outcome for each commission and a rigorous approach to detail. He aims to provide strong, resolved and enriching architecture. The practice has won a number of awards at both local and national level, including the Supreme Award at the 2017 Interior Awards.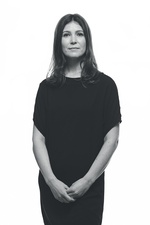 Maggie Carroll
Maggie is co-founder/director of Auckland based boutique architectural practice Bureaux. With an ethos of delivering their clients a total concept fully integrated design, Bureaux's projects are noted for their elegance.
Maggie's skill and experience span effortlessly between architecture and interiors and she brings a deep understanding of architectural space and material qualities. This care and attention to detail is evident in all her projects. Winners of numerous awards, Bureaux's broad portfolio encompasses bespoke high-end homes, retail, hospitality and office spaces countrywide.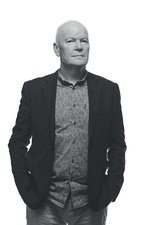 Blair Farquhar
Blair Farquhar is the principal of Studio Farquhar. Blair is an architect with extensive experience in the design, coordination and delivery of demanding architecture and interiors projects. He has a substantial portfolio of work across a wide range of building types in New Zealand, the UK and Latin America.
Blair is passionate about creating quality built environments and strongly believes in the ability of good design to enhance our lives.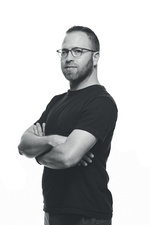 Federico Monsalve
Federico is the convener of the Interior Awards and editor of its supporting publication: Interior. He has worked across journalism, arts, design and film industries in roles such as critic, director, publisher and chief editor. He is a firm believer in the potential of design to improve lives, cities and the way we interact within them.
This will be his fifth year as judge and convener and is looking forward to exploring and dissecting the latest projects and spaces from around the country.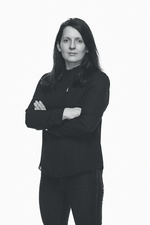 Kim Paton
Kim Paton is the director of Objectspace in Auckland, the only public gallery in New Zealand dedicated to craft, design and architecture. She studied fine art and business management and has previously held academic positions at Massey University, Wellington and Wintec School of Media Arts, Hamilton where she was appointed head of research.
She has curated and written extensively on craft and contemporary art, and is co-author of the book Contemporary Jewellery in Context, published by Arnoldsche Art Publishers and released in July 2017.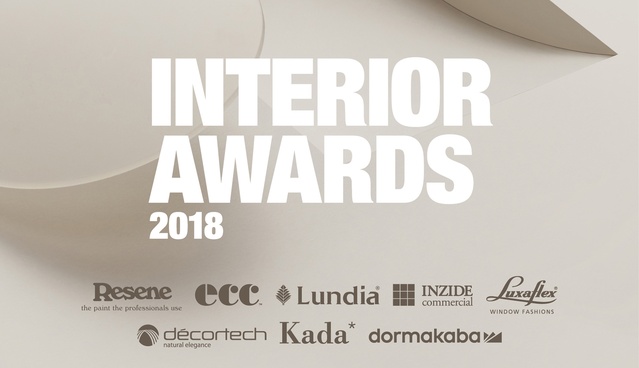 Resene returns as a sponsor of the Interior Awards for an incredible seven years in 2018. A 100 per cent Kiwi manufacturer of quality colours, coatings, wood stains and paints for residential, commercial and industrial application, Resene also provides an extensive range of Environmental Choice-approved products.
ECC works closely with the leading product designers in the world to meet complex lighting and design requirements and returns as a sponsor of the Interior Awards for the fourth year. ECC's specialist lighting and furniture teams, extensive technical range and competitive pricing combine to offer the best solution for architectural projects.
Lundia is a New Zealand-owned company that specialises in the design, manufacture and installation of timber storage solutions and has been practising environmentally-sustainable design since the company was formed in 1962. Lundia is another seventh-time sponsor of the Interior Awards program.
Décortech returns as a sponsor of the Interior Awards for the third year. Specialists in decorative, acoustic and fire-resistant wall and ceiling panels, the company offers fully customised solutions to individual designs and works closely with architects and installers.
Luxaflex window fashions is a leading manufacturer and designer of innovative, contemporary, versatile interior window coverings and returns as a sponsor of the Interior Awards for a seventh year. Luxaflex is offered exclusively in New Zealand by New Zealand Window Shades Ltd. 
INZIDE Commercial is a seventh-time sponsor of the Interior Awards. The company combines product knowledge with a design eye to help you create an innovative, design focused flooring solution for any commercial premises. INZIDE Commercial supplies Interface carpet tiles, Forbo resilient flooring and the PVC Free Modular Marmoleum.
Kada is a proud founding sponsor of the Interior Awards for the 7th year in a row. A New Zealand-owned company established in 1987, Kada has built a reputation for innovation, quality and service that has seen them become a leader in the manufacture and supply of furniture and fit-out solutions for corporate, educational, hospitality and residential projects.
dormakaba returns as a sponsor of the Interior Awards for the third year. dormakaba offers its customers a comprehensive portfolio of hardware, electronic and software products, solutions and services for building access and security. dormakaba can help with everything from design and specification through to service and maintenance. 
KEY DATES:
Entries open: 7 February, 2018
Entries close: 2 May, 2018
Finalists announced: 9 May, 2018
Finalists live to jury: 23–24 May, 2018
Winners announced: 21 June, 2018