Luxury leather brand Deadly Ponies has recently unveiled a collaboration with My Little Pony. Urbis caught up with Deadly Ponies creative director Liam Bowden to talk Equestria.

What a fun idea! Who approached who and how was the process of collaboration?
We approached Hasbro back in 2015 about a collaboration idea for another one of their franchises and, although they loved the idea, Hasbro actually came back to us with an even bigger idea and proposed My Little Pony instead. This gave us the opportunity to create a full statement accessory collection framed around My Little Pony and their world of Equestria. We couldn't say no!
Why did you choose to focus on Rainbow Dash?
Rainbow Dash is playful, vibrant, mischievous and has a true, kind heart. We fell in love with Dash and, as a company, we feel most connected to her traits. Dash's bold, colourful and creative look was also perfect for us to use as a foundation for the collection's aesthetic.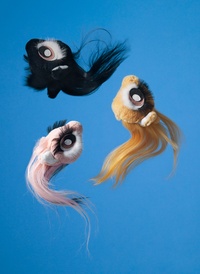 Other than distilling some of the colours of Rainbow Dash, how else did MLP influence this range?
At its very essence, My Little Pony inspired us to embrace colour wholeheartedly. We mimicked the iconic rainbow of Equestria (the world where the Ponies live) by creating our own tonal rainbow out of archival colours from previous collections. It was important for us to use My Little Pony's bright and energetic aesthetic as a starting point, but we muted the colour palette to honour our brand's identity.
Iconic accessories from the collection such as the Pony Puffs are iterations of My Little Pony characters – Rainbow Dash, Twilight Sparkle, Applejack and our very own Pony, Shadow – imagined by Deadly Ponies.
Did Hasbro have a lot of input on the final products?
Hasbro have been fantastic to work with. They allowed us to be creative and to take their brand in our own direction, however they helped us curate the products so they remained true to the My Little Pony brand. For example, if we interpreted a flying Pony and our design didn't incorporate wings, it wasn't allowed. 
Does this mean your work will now enjoy distribution alongside other MLP merchandise?
No. Deadly Ponies for My Little Pony is a capsule collection that will be available only through our retail stores, online and selected stockists worldwide. It was important for Hasbro that we spoke to a different market than their traditional customer.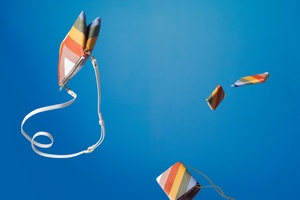 Any interesting places this range will end up which you never thought you would see your work?
As part of our collaboration with My Little Pony, Hasbro has requested the full collection to be archived at their global headquarters in the USA. Deadly Ponies will be archived amongst all of Hasbro's most iconic entertainment brands like Spiderman and Star Wars which is extremely flattering for us as a brand.
Other than Rainbow Dash… Who is your favourite pony and why?!
Definitely Shadow! Shadow is Deadly Ponies' very own My Little Pony character. Shadow is playful, confident has a sophisticated allure but is also very humble.
Shadow's cute stylised mane and doey eyes pay homage to the My Little Pony values of fun and love. We added to this traits like boldness, elegance, modernity and a good sense of humour which are brand pillars we hold dear at Deadly Ponies.