Nanette Cameron's legacy continues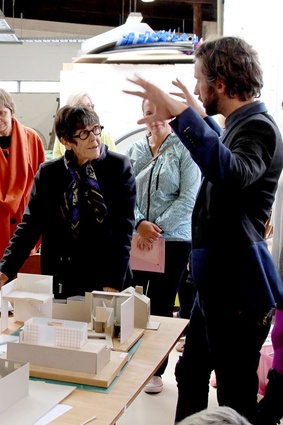 The Nanette Cameron School was founded in 1967 by Nanette Cameron and grew to become an institution that brought interior design into a professional domain for women, with many social and cultural implications and also many famous and high-achieving graduates in the architectural and design fields. 
Despite her retirement last year at age 90, Cameron's legacy continues with the opening of a newly revised course, The Nanette Cameron School of Interior Design, at Te Tuhi in Pakuranga. Cameron has been working alongside esteemed design educator Rachel Carley to devise the two-year course, which begins in 2018.
The foundational first year will include modules in History of Interior Design, Colour in Context, Fashioning the Domestic: Interior Surfaces and Interior Design Communication, which explores an array of design expression from charcoal sketching to 3D model making.
This is followed in Year Two with Interior Design for Residential Contexts, Bathroom Design and Kitchen Design, and the course culminates in a Major Project where students draw on their two years of learning to produce a final design of an entire home interior.
The course is enrolling now and begins in February 2018. See the website for details.