Quickfire Q&A with Ferrari's Dieter Knechtel
Ferrari's Dieter Knechtel is numero uno in the Asia-Pacific and Middle East regions. But when it comes to engines, 12 is his number. Andrew Kerr caught up with him for a quick-fire Q&A.
Andrew Kerr (AK): What's the next model destined for Ferrari showrooms?
Dieter Knechtel (DK): The GTC4 Lusso. It's a shooting brake concept that should appeal to those who may not be traditional Ferrari buyers. It offers space, versatility and no compromise on performance. Buyers may currently be driving GT cars of other brands and we intend to make that step up to a Ferrari less daunting. Expect the first arrivals in the second quarter.
AK: Have customers embraced Ferrari's new turbo engines?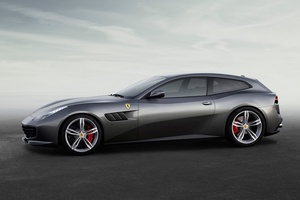 DK: Well, production of the 488 GTB and Spyder is now at its peak and waiting lists remain long due to strong global interest. Turbocharging is becoming the new normal for the V8. People are surprised by the truly authentic Ferrari sound emerging with higher revs and a complete lack of turbo lag.
AK: Does Formula One success still influence your sales?
DK: F1 remains our predominant communication platform and the sporty profile is very strong in New Zealand. So the V8 mid-engined cars form the core of sales while the GT market shows some room for development.
AK: How do local buyers like to specify their Ferraris?
DK: Most new cars are very highly specified because customers see a Ferrari as a reward, as something personal to which they have a strong emotional attachment. Some New Zealanders have built up collections over decades and we're finding some masterpieces here.
AK: How would you describe your collector profile?
DK: If I had to buy one car for myself, it would be an F12 Berlinetta because it is extremely mature, very easy to drive in everyday situations and so powerful for creating space between you and other traffic. Then I would add the Testarossa … because it introduced Ferrari to me as a youngster.