Partner content: King Living's CEO Anna Carrabs
Urbis chats with Anna Carrabs, CEO of King Living, about working in the high-end furniture company and their future plans.
Urbis: What was your background before working for King Living?
Anna Carrabs (AC): I have over 30 years experience working with medium and large family businesses, having worked as a tax specialist at Price Waterhouse and PKF before joining William Buck in 1994 as a director. King Living was one of my many clients and David King had asked me to help him in his search to find a new CEO for his growing company, King Living, and after months of recommendations and interviewing candidates he told me he had found his new CEO; little did I know that it was actually me!
Urbis: Could you tell us a bit about the experience of working with David King?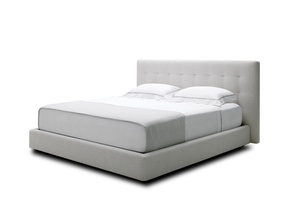 AC: I'm lucky enough to have worked with David King for many years prior to joining the King Living team so now actually being part of the King Living family has only enhanced our working relationship. Getting to share ideas and our own individual experiences is great as it means I am better able to help David in taking the brand to the next stage. For me it's great to know that David is still at the helm, meaning that the company is still very much a family-owned and operated business.
Urbis: How did it feel to be told you would be taking the reins of the company?
AC: It was quite a shock, after trying for so long to find a suitable candidate to be the CEO I can't say I ever expected that it would be me. The King Living team are amazing, and it's certainly a big change in terms of my career. It's an exciting time for me to be taking the reigns as well, as King is expanding and David is succeeding in his dream to take King Living from a national company to an international brand.
Urbis: Where to now for King Living?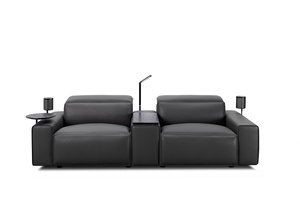 AC: We are currently expanding further into Asia and hope in the near future to expand into the US and Europe which is exciting. We've been around since 1977 designing and manufacturing award-winning furniture and plan to continue doing so, releasing new designer furniture and sofa designs each year.
Urbis: What inspired the move into the Singapore market?
AC: We were always looking to expand onto international shores, starting with New Zealand it was then a very natural progression to move into Singapore, as well as being a stepping stone into the lucrative East Asian market.
Urbis: What are some interesting designs that are coming out at King Living soon?
AC: We have a new contemporary sofa called Zaza being launched this Spring. Zaza was designed in collaboration with Australian designer Charles Wilson and the King Living in-house design team. What makes it amazing is its modularity. You can literally change up the legs, arms, backs, anything, to make it your own.
Urbis: You have said that David King is still in the business – do you work alongside him or is his more of an overseer role? How does this dynamic work?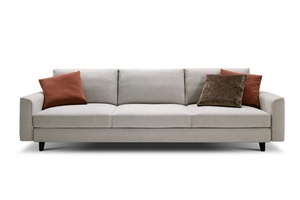 AC: David and I work really well together. Luckily for us, our skill sets complement one another, which often means we get to challenge and drive each other. David is very creative, so he comes up with the ideas and I put them to work!
Urbis: Can you tell us about your day-to-day as CEO of King Living?
AC: It's pretty fast-paced, meaning I often arrive in office coffee in hand and raring to go. I like to work closely with the team, having one-on-one's with my direct reports and making sure everyone is setup to achieve what they need to.
I also work on the on-boarding process of new furniture designs, which is a fun part of the job as it means I get to work with designers. I have to think about growth opportunities for the brand locally and internationally, which often involves networking and spreading the news of what we're working on and what plans we have.
Urbis: Did you have to learn a new skill set to do this job, or did much of it come from your previous experience?
AC: My past career has given me a lot to work with in terms of experience and has taught me how to deal with sometimes high stress and fast-paced situations, which are also a reality as a CEO. So I did feel somewhat prepared to take on the job.
Working in an entirely different industry, with designers and creatives, has been a learning curve for me. Before I started at King Living I wasn't aware of the design process that went into each piece of furniture, so it has been interesting to see the amount of work, detail and love that goes into the brand.