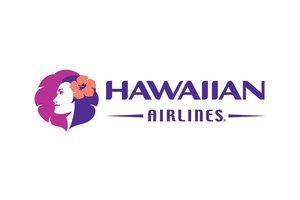 There are two things you realise pretty quickly when you visit Seattle, Washington: that the jaw-dropping views of Puget Sound, its islands and of Lake Washington can be seen from almost anywhere you go; and that technology is what makes this town tick.
The Pacific Northwest seaport city is home to Microsoft, Expedia and Amazon, as well as countless boutique internet startups. (It's where Starbucks and Boeing are based too.) That means that Seattle is one of the fastest growing cities in the USA and that many of its 650,000 or so residents are young, tech-savvy and high-earning. Their disposable incomes and interest in city living has, post-recession, bolstered the arts' and music scene and helped to gentrify downtown areas like Pioneer Square (previously a very dodgey part of town) and suburbs like Capitol Hill and Fremont. Ballard, another new hotspot, was once home to a Norwegian émigré fishing community, but is now a hipster enclave filled with vintage stores, galleries, charming architecture and terrific eateries.
Great restaurants can be found almost anywhere in Seattle, thanks to a sophisticated, locavore-focussed dining scene. Nose-to-tail, farmers' market dishes are in vogue – often paired with innovative cocktails served in carefully curated interiors (read: Brooklyn-esque, industrial-chic spaces and modern takes on the American diner aesthetic).
When the locals aren't tied to their work computers or eating and drinking, they're outside making the most of the postcard-perfect environs. They hike the nearby mountain trails, get onto the water via boat, ferry and kayak and ski the nearby slopes. They can cycle everywhere too, thanks to a brand-new city bikeshare programme that started in October 2014.
Other city improvements are also afoot; in 2016, the Alaskan Way Viaduct, a double-decker highway that dislocates downtown from the waterfront, will be torn down. The area will be repurposed to provide new public spaces and a boulevard that follows the shoreline, providing yet another fabulous view of the surroundings.
SEATTLE INSIDER'S GUIDE
PLACES
Bellevue Arts Museum: This small, accessible museum in the town of Bellevue showcases craft, art
and design in expertly curated shows.
Chihuly Garden and Glass: Started by Tacoma artist Dale Chihuly, this museum is dedicated to the artist's enormous, incredibly colourful collection of glass sculptures.
Seattle Art Museum: Art of all genres from the permanent collections of Seattle's biggest art museum is on display, along with visiting exhibitions from around
the world.
Pike Place Market: Yes, it's touristy, but the array of fish, fresh fruit, vegetables and prepared foods at this downtown spot make it well worth a visit. Go hungry.
Olympic Sculpture Park: This gorgeous waterfront park is free to visit and features large-scale sculptures which change on a regular basis.
SHOPS & GALLERIES
Pirkko: All things Marimekko – ceramics, stationery, clothing and fabrics – can be found in this lovely store near Pike Place Market.
Curtis Steiner: Steiner sells jewellery and showcases small exhibitions of art in this space in the hipster waterfront neighbourhood of Ballard.
Click! Design That Fits: West Seattle's best design store is stocked with fine art, homewares and furniture.
Totokaelo: An impeccably curated selection of clothes, shoes, homewares, furniture and jewellery are for sale at this chic Capitol Hill boutique. A sister menswear store can be found downstairs.
Prism: This Ballard shop is filled with vintage clothes, jewellery, stationery and design objects.

EAT & DRINK
Skillet Diner: Fried chicken, burgers and refreshing cocktails get an upmarket, locavore spin at this Capitol Hill eatery.
Le Petit Cochon: Nose-to-tail eating (charcuterie, fried pig's face) finds a home in this relaxed Fremont restaurant owned by chef Derek Ronspies.
Vespolina: Order the fresh crab and cherry tomato tossed with handmade pasta at this Downtown Italian spot decorated with lights and mosaics by local Seattle artists.
The Walrus and The Carpenter: This hard-to-find Ballard bôite is the place to go for all things of the sea, including oysters, grilled sardines and clams.
Bakery Nouveau: Pop into this West Seattle patisserie for coffee and desserts deemed by Seattle magazine as the best in the city.
Our thanks go to Hawaiian Airlines. It flies from Auckland to Honolulu three times a week and onto 11 mainland America destinations, including Seattle, and is the only airline that can deliver you from New Zealand to Seattle without having to change carriers.