Technophile: Microsoft, Hasselblad and Bowers & Wilkins
Dean Cornish uncovers luxury, innovation and sweet tunes in the year's new gadgets.
The Microsoft Surface Studio
The Microsoft Surface Studio is a genuinely new device – an all-in-one computer that can be used as a desktop or be folded down and used as a large, touch-sensitive digital drafting table. It was launched with a fanfare and a Helvetica-laden appeal to the 'creative' audience that left many wondering if Microsoft had out-Appled Apple.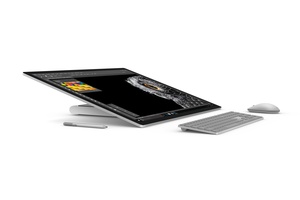 As impressive is the companion device – the Surface Dial – a cylindrical wheel that could totally change the way we interact with computers, much like the ol' mouse did back in the '80s. The Surface Dial allows you to quickly change the orientation of a project and interact with various menu options, and along with the Surface Pen and the mouse, it represents a third creative input option.
Combined with the 3D capabilities of Windows 10 Pro, Microsoft have really put a line in the sand here for designers and artists. Behind the 28-inch PixelSense display, the gruntiest model sports an Intel i7 processor, 32 GB of RAM, a 128 GB SSD for speed and a 2 TB HDD for storage.
Available on pre-order, this top-spec model will be around $5,800, and the entry-level around $4,100 – microsoftstore.com
Hasselblad X1D Digital Camera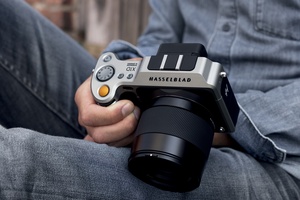 When it comes to camera brands, there are few as iconic as Hasselblad – which celebrated its 75th anniversary recently by releasing a limited-edition version of its X1D medium-format mirrorless digital camera. Let's unpack that for a moment: in the digital world, medium-format cameras are those that employ a sensor larger than in full-frame 35mm cameras.
The X1D line from Hasselblad is the first time medium format's gone mirrorless, which means a more compact design. In fact, its form-factor rivals some smaller-format systems. This photographer's dream is handmade in Sweden, and packs a 50-megapixel 43.8 x 32.9mm CMOS sensor, 14 stops of dynamic range, 1080HD video, and a Hasselblad-hefty price tag. The limited edition is all-black.
Hasselblad X1D-50c 4116 Medium Format Mirrorless Digital Camera with 45mm lens – $18,500 (standard edition without lens – $14,100) – hasselblad.com
Bowers & Wilkins Zeppelin Wireless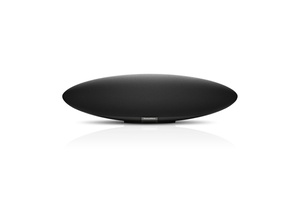 The Zeppelin single-box speaker design from Bowers & Wilkins originally hit the shelves more than eight years ago. It was revolutionary and memorable in a world where iPod docks were largely bland and cheap-looking. After a hiatus, the Zeppelin Wireless 
is here – redesigned from the ground up. Inside the airship-inspired chassis, there are four new drivers to cover mid and high-range and one potent subwoofer. Combined, they're sure to bring crisp, clean sound to your porch or patio, with plenty of power to bother the neighbours.
The latest incarnation is missing the now unsightly iPod dock on the front, and it's also slightly larger. The Zeppelin Wireless does magical things to lower-quality audio streams (we're looking at you, Spotify) by up-sampling them through a digital-to-analogue converter. This beast will connect to your favourite device via Bluetooth, Apple Airplay or Spotify Connect, but be aware there's not an Android app for it yet. Available in black and white.
Bowers & Wilkins Zeppelin Wireless – $990 – bowers-wilkins.net