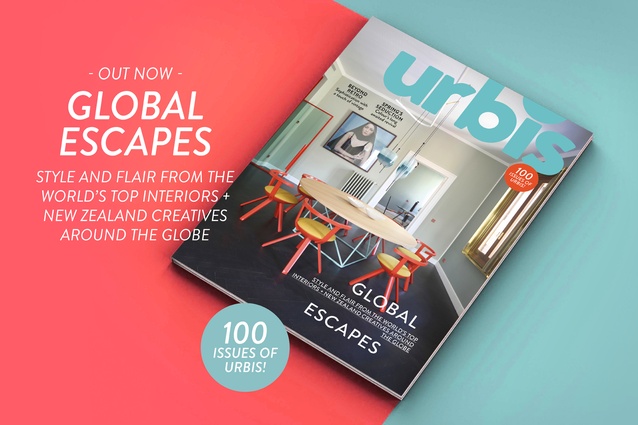 So, we've reached 100! To prepare for this issue, here at Urbis HQ we trawled through back issues, remembered some of the incredibly talented individuals who have helped produce the magazine, laughed at the ephemeral nature of some designs from the past and philosophised about the main ideas that have held all these issues together.
To mark our 100th issue we turned our attention to something that has set Urbis apart since its inception: its passion for local design coupled with an international outlook. Yes… we are patting outselves on the back a little but, hey… what else are significant anniversaries for?!
So, we checked in with New Zealand creatives and toured their homes in Portugal, Los Angeles and London as well as visited some awe-inspiring interiors in Snell's Beach, Australia, Sweden, Venice, Paris and more.
Along the way we also met some design style-makers in the United States: we chatted to New York design stars AvroKO about their upcoming Auckland projects and had a fascinating conversation with an Angeleno devoted to collecting and restoring iconic modernist architecture.
Trust us… it's a big one! So, without further ado, enjoy numbero 100 and please raise a glass with us for many more to come.
Pick up your copy of Urbis 100 from any decent book store or supermarket, or get the digital version here. Want to subscribe? Click here.