Urbis picks: Architecture and Design Film Festival
Urbis picks: Resene Architecture and Design Film Festival.
4 May – 4 July.
This nationwide film extravaganza explores the significance of design in our everyday lives. Here is our selection of unmissable gems from this year's programme.
Driving Dreams 
The golden age of automobile design happened in Turin, Italy, from the 1920s-1950s. This was an era when cars could be designed as prototypes, especially for their owners, and were created with their unique looks and style in mind. This documentary takes a glimpse back at these wonder years and features interviews with some of the design directors of Pininfarina, Zagato and FCA.
Richard Neutra
A double feature about the stories of two innovative, modernist houses situated in dramatic landscapes, and both by architect Richard Neutra.
The film Windshield: A Vanished Vision lands us in the 1930s to reveal an intimate portrait of a patrician couple, a leading modern architect, and the story of the ill-fated house that they create.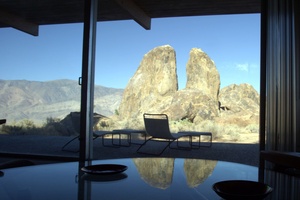 A fascination with modernism, innovation and the rapidly evolving American building scene spurred the eccentric and delightful John and Anne Brown to commission a summer house for their family on Fishers Island, NY – a house they hoped would be a "distinguished monument in the history of architecture".
The second film in the double feature is The Oyler House. In 1959, a government employee named Richard Oyler from Lone Pine, California, asked world-famous modern architect Richard Neutra to design his modest family home. To Oyler's surprise, Neutra agreed. Thus began an unlikely friendship that led to the design and construction of an iconic mid-century modern masterpiece.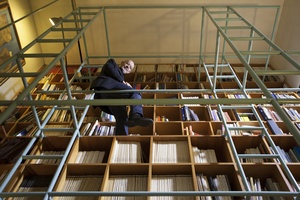 Where Architects Live
This is not only a chance to peek inside the bedrooms of some of the world's top design minds, but it also contains interviews and insights into these leading architect's thoughts on houses and the concept of home. Designers and homes featured include Shigeru Ban in Tokyo, Mario Bellini in Milan (pictured right), Daniel Libeskind in New York and Zaha Hadid in London.
Can a game like Minecraft change the world? With cities everywhere struggling to cope with the population growth that increased urbanisation brings, can video games be harnessed to help the residents, especially young people, take part in planning, and fixing their own cities?
This film shows that the gap between reality and simulation is closing rapidly and that games can have a very positive affect. We follow three gaming companies navigating the space where urban planning and gaming meet: Mojang (the creators of Minecraft), Paradox Interactive and their game Cities: Skylines and indie game newcomer, Block'hood.
With strategic alliances with groups such as UN Habitat, and successful proving grounds in locations such as Nepal, Nairobi, Katmandu, the film reveals the real-world social change that game-oriented city planning brings.
How will our cities look in 20–100 years time?