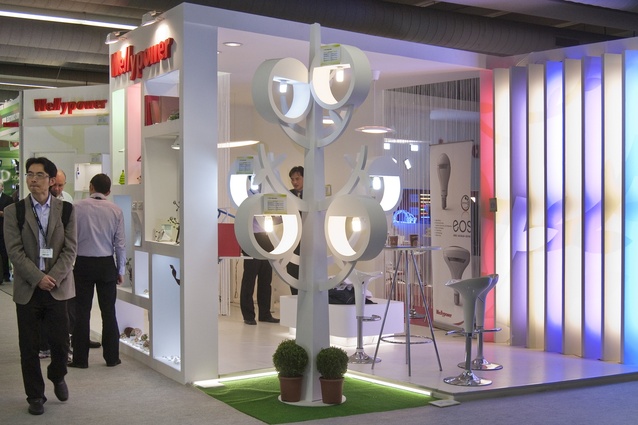 This year's Light + Building event will place a strong emphasis on energy efficiency and the role of building in the smart grid in 2012. The fair will look at green power stations and digitalization of lighting and buildings.
About 2,100 exhibitors from fifty countries are expected to display their products and innovations during the fair. 
In addition to technical, design-oriented luminaires, Light + Building visitors will be able to see decorative lighting of all kinds and all price categories for the home and commercial sectors, as well as future-oriented lighting technologies such as LED and OLED.
The range of products will be accompanied by a program also focussing on energy efficiency. A new exhibition, Buildings as Power Stations in the Smart Grid, shows what form the future could take in terms of decentralized energy generation using regenerative energies. The spotlight is on buildings as power stations, which generate, use and control their own energy and are integrated into smart grids.
The Trend Forum will appeal to architects and interior architects, the retail and wholesale trades, and designers, as it presents home trends for 2012/13. Also interesting for architects, planners and engineers are the themed guided tours. Street lighting in a realistic urban setting will be shown at the Public Places exhibition for outdoor luminaires.