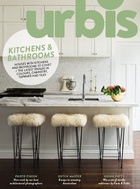 October 2014 (Issue 82)

Meet the Frizzells, who are bringing Mexican food to the streets of Auckland.

Majka Kaiser visits a pair of architects to talk about heritage conservation, design and regenerating Christchurch.

Meet the Auckland duo behind Form & Fable ceramics and find out how to win a set of serving dishes worth $360.