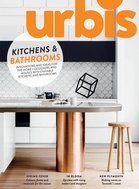 October 2015 (Issue 88)

Find out what inspires Unna Burch – food photographer, stylist and author of My Garden Kitchen.

The frontman of Grand Designs New Zealand, Chris Moller, chats with Urbis about the new show, architecture and Kevin McCloud.

Dynamic people keep the creative spirit alive in this small, progressive city.

Urbis meets Graham Nelson and Jacquie Elley from Manifold.