In focus: Raewyn Atkinson's award winning ceramics
A precarious stack of faulty yet beautiful ceramic plates and cups, created by ceramicist Raewyn Atkinson, has won the prestigious 2015 Premier Portage Ceramic Award.
The work, titled Wasters III (Accumulate), is poignantly displayed in a tucked away area on the floor of the Te Uru Waitakere Contemporary Gallery. It may not look like much at first glance, but that is entirely the point.  Atkinson is concerned with waste and fragility, and this work is the third in her Wasters series.
The first was created when she was living in the Bay Area of California and came across a beach made entirely from shards of ceramics, dumped there by the Tepco ceramic factory that operated in the area from the 1930s-1960s. The idea of all these discarded 'wasters', a term used by ceramicists for items that don't make it through the firing process, inspired Atkinson to create something from them.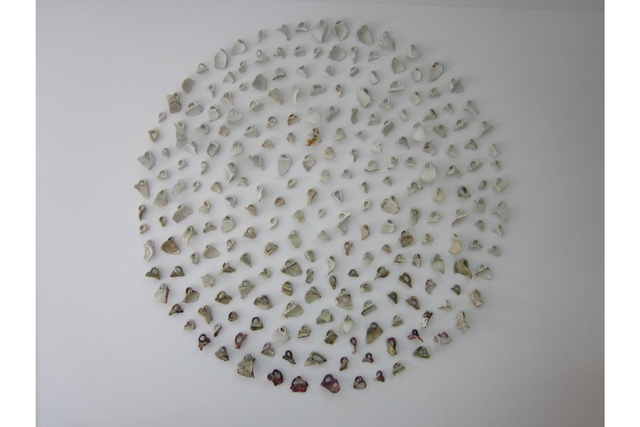 "At the time there were homeless people on the streets in San Francisco just getting what they needed from whatever they could find. I was interested in this idea of making something from waste."
Wasters I encompassed a wall-mounted installation created from found cup handles, some of which had grown barnacles. It also contained plates created by fusing together found pieces and recreating the imagery on them to represent contemporary society. Wasters II was a stack of almost whole cups, which Atkinson said she excavated from the beach like an archaeologist.
Back in New Zealand and making tableware, the theme of waste re-emerged, as the firing process created a lot of unusable wares. These were not thrown away though, and instead experienced a rebirth as Wasters III.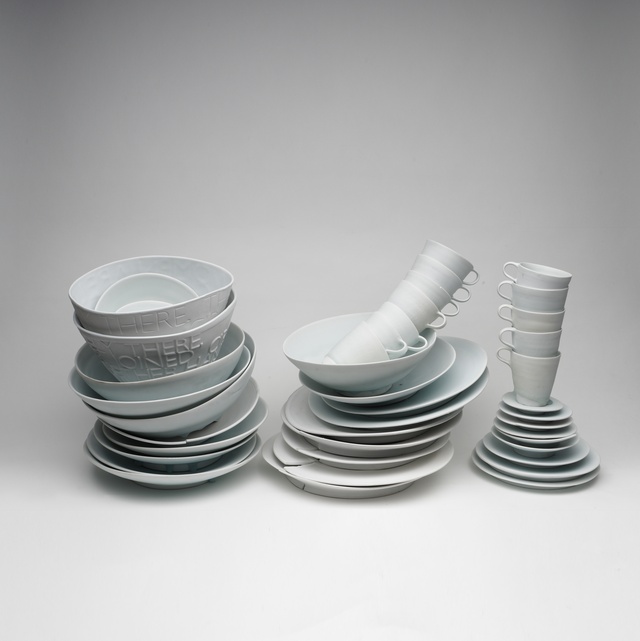 "I like the warped plates, the run glaze. They are beautiful even though they're not functional. Making and firing porcelain uses a lot of resources and I wanted to express that, to show the processes. There is so much stuff being made and I think people are becoming more conscious of how limited our resources are and what effect making objects has."
The last time Atkinson entered the Portage Award was in 2004 – and she won it then too, for works inspired by her time in Antarctica. Work related to Wasters III is currently on show at Objectspace in Ponsonby.