Elegant new house 'designed in China'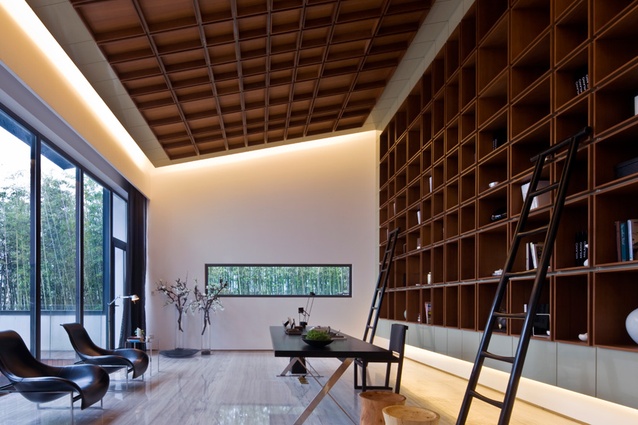 This modern, austere interior is breathtaking in its simplicity with its polished stone floor and wall of bespoke cabinetry. It could be in Berlin, Milan or Chicago perhaps, such are its high-art Western sensibilities.
But it is not; it is a development called The Bay in Shanghai designed by Atelier Feichang Jianzhu. Built on a former fishpond of 43 hectares, these rectangular concrete dwellings say nothing about China. This is no Occident. As China gathers steam as the economic powerhouse in waiting, their approach to design is changing. Like everything they see in the West, design is an opportunity to be seized.
In China they are consciously shifting from 'Made in China' to 'Designed in China'. The more they embrace – and replicate – Western design, the better they'll know their market.
China is experiencing (quite literally in some cases) a new Age of Enlightenment. The National Museum of China in Beijing recently reopened after a major four-year renovation and it has looked to 18th-century Europe for its grand reopening. Their first exhibition: European Enlightenment. "This exhibition is profoundly significant for China in furthering its understanding of the international world as well as recognising and embracing its own cultural values," said Lu Zhangshen, the museum's director-general. So they do have a plan then…
But what of this interior of The Bay? What is it? Library? Living room? The cabinets are curiosities, not shelves. Why two ladders? A Tolomeo lamp sits alongside dried flower arrangements and bamboo stools. Is this cultural pastiche or a clever juxtaposition? The slightly pitched ceiling, a mirror of the cabineted wall, appears to float unaided with light spilling
down the surrounding walls. But is the ceiling rising, opening up cultural opportunities or is it suspended, about to fall and close?