David Flack launched his eponymous Melbourne studio in late 2014, quickly building a reputation for delivering high-end hospitality, retail and residential projects of strikingly lush colour and strong materiality. Leanne Amodeo asked him a few questions about his practice for Urbis.
What was your background prior to establishing Flack Studio?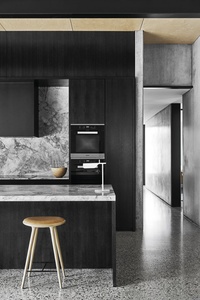 I studied interior design at Melbourne's Swinburne University of Technology and spent my formal training years working at Hecker Phelan Guthrie (now Hecker Guthrie) and then Kerry Phelan Design Office before I set up my own studio in 2014.
Why did you decide to branch out on your own?
I was about to move to London, but started doing small commercial projects in Melbourne and ended up getting a lot of referrals. It grew organically from there and now Flack Studio is a team of eight.
Do you approach your residential work in the same way as your commercial work?
Our residential work is definitely more pared back than our commercial work, which is more about pushing big ideas and challenging the industry on what design actually is. But we always approach every project in the same way so there's rigour behind each one.
How would you define your style?
We have a classic, Modernist feel to our work, although there's always a twist because we pick up cues from the project itself. So, say, we're renovating an Edwardian home: we'll pick up a cue from its existing features and mix it up with some sort of contemporary application.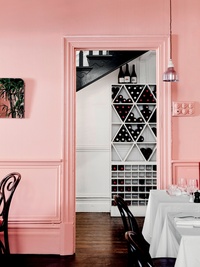 How important is the material palette to a project's outcome?
We'll never take on a project that doesn't have a high quality of materiality; so our projects include lots of honest materials – stone, timber, steel, glass, concrete – that will last.
What inspires your interior design?
I'm informed by travel and I love magazines – anything that inspires the process. But I also think the project itself inspires us because there's always something there at the start that tells us what to create. I want to challenge the client as well as myself because we're not about serving up beige spaces.