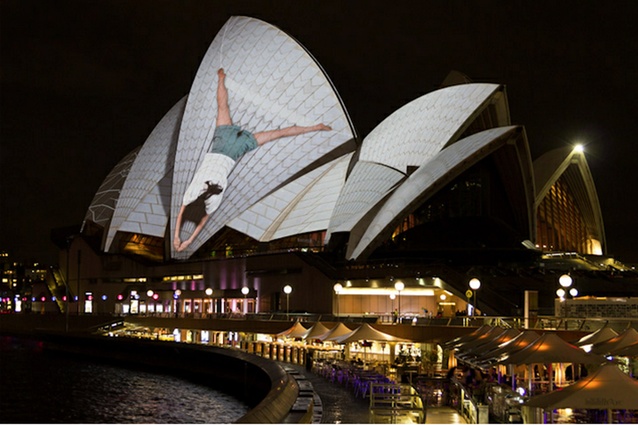 I have just been in Sydney and was lucky enough to catch Vivid Sydney at the same time. Vivid is a light, music and ideas festival that takes over the Sydney Harbour. 
If you wander around The Rocks, you will come across a wide range of LED sculptures, projections (the new MCA makes a perfect screen for an interactive projection) and floodlights over the city – even the police department got involved with blue and white checkerboard light totems. While the whole shimmering bustling atmosphere is magical, the installation with the Sydney Opera House is one of the highlights. German design collective URBANSCREEN created a projection called Lighting of the Sails which maps the contours of the curing sails of the opera house, and makes it look like giant people are rippling the tile surface. My favourite moments are in some ways the most simple – when the people have moved on and the building's 'sails' seem to ripple and blow around in an invisible wind.
Vivid Sydney is on until 11 June, 2012, so you still have time to catch this in person.