Win a double pass to GURU OF CHAI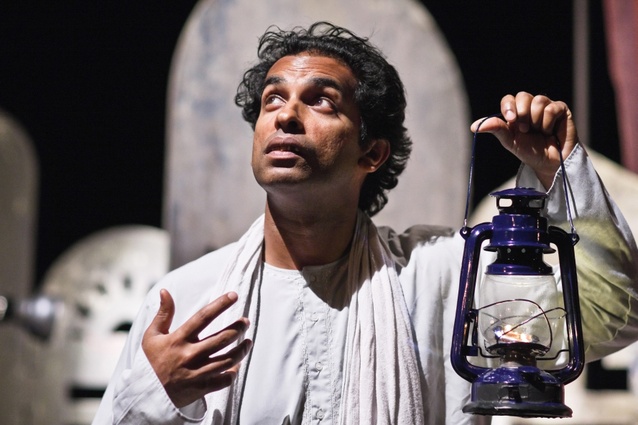 Deemed 'one of the theatrical highlights of the year' by Sydney's Morning Herald and described as 'Sheer Brilliance' by the NZ Listener, the Indian Ink Theatre Company's latest production, Guru of Chai, comes to Auckland's Q Theatre on 11 July, 2012.
If you'd like to head along for free with Urbis, get yourself in the draw to win a double pass to Guru of Chai on 16 or 17 July, 2012. Email your name and details to urbiscomps@agm.co.nz. Competition ends 10 July, 2012. See competition terms and conditions.
A poor chaiwallah (tea seller) has his life changed forever when a young girl is abandoned at a busy railway station and brings the place to a standstill with the beauty of her singing. Jacob Rajan (award-winnnig storyteller and actor) becomes seven sisters, a policeman, a poet, a series of gangsters and a poor chai-wallah in this heartbreakingly beautiful, yet outrageously funny story of love, loss and enlightenment.
Co-writer and director Justin Lewis describes the work as "a collision of western theatrical traditions with the vibrant chaos of modern India. Making the most of Jacob Rajan's unparalleled ability to switch seamlessly between multiple characters; he conjures up a deliciously serpentine, romantic thriller that encompasses the intimate and the epic, the simple and the profound, the sublime and the ridiculous."
Guru of Chai runs back to back with the Indian Ink Theatre Company's production of Krishnan's Dairy. Also starring Jacob Rajan, Krishnan's Dairy plays from 25 July until 4 August. Bookings – Q Theatre: 09 309 9771 or indianink.co.nz