Designer Dog Houses unveiled
What happens when you combine a handful of clever artists, buckets of Resene paint and five dog houses? Urbis Designday and SPCA Auckland set to find out and the result is a range of five state-of-the-art doggie dwellings, to be displayed at Designday.
Urbis Designday invited five artists – Max Patté, BMD, Cruz Jimenez, Kathryn Stevens and Aaron McConchie – to transform the humble canine home for a brand new initiative, Designer Dog Houses. Today (25 February) Bob Kerridge, executive director of SPCA Auckland, unveiled the dwellings at the Designday launch party and they are available for purchase via an online auction (the best part: all proceeds will be donated to the SPCA's Auckland branch!). Keep reading to find out more about each dog house and each artist.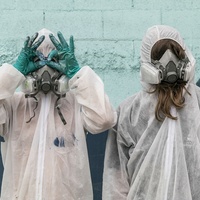 BMD has given its dog house, The Good Dog, some true street-style. The mysterious graffiti art duo from New Plymouth have made their mark on the streets of Wellington, Auckland,  New Plymouth and most recently a truck at Honolulu Airport for Hawaiian Airlines. 
To bid on BMD's dog house, click here.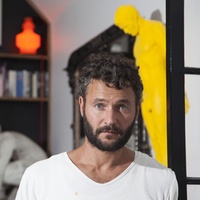 Max Patté's creation is a play on the 1917 work widely attributed to Marcel Duchamp. The scandalous work was a porcelain urinal which was signed "R.Mutt" and titled Fountain. 
Patté is a Wellington-based artist whose most prized work, Solice In The Wind, decorates the capital's waterfront. Born and educated in Gloucestershire, England, the sculptor and painter moved to Wellington in 2006. He studied at the Wimbledon School of Art in London and was elected an associate of the Royal Society of British Sculptors in 2008. 
To bid on Patté's dog house, click here.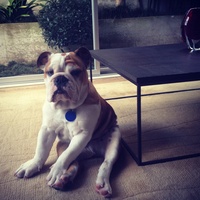 Cruz Jimenez's dog house, Song of Stars, is all about a sense of wonder hidden just below the surface of the the everyday. "The dog house is an oeuvre where it is only our perception of reality which separates us from a magic that is ever-present. If we will look beyond the mundane and allow ourselves to fully appreciate what is around us, we will see the wonder in the world as the canine sees it," the artist says. 
Jimenez is a Californian-born Aucklander. He studied Fine Arts at the Art Institute of Southern California, before moving to New Zealand in 2001. 
To bid on Jimenez's dog house, click here.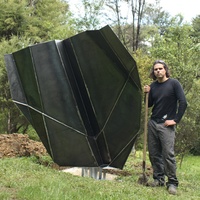 Aaron McConchie's creation references modern society and consumerism. "With the pace of modern society accelerating, we need to ensure that our collective consumption does not spill over to decisions that require careful care and consideration. It is too easy to make snap decisions, that are often benign, with little consequence ('which wine/shoe/shirt/[insert any product] shall I buy'). The decision to introduce an animal into your family is not one to be taken lightly; they are not fashion items or disposable," the artist says.
Based in South Auckland, Aaron has exhibited widely throughout New Zealand and has work in private and public collections thought New Zealand and overseas.
To bid on McConchie's dog house, click here.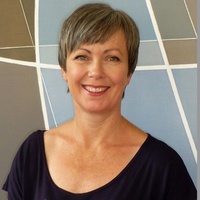 Kathryn Stevens' work, Fold Here, takes inspiration from the folded construction of the dog house itself.
A sheet of metal, the surface manipulated by folding, produces volume. Folds create space; in this case a space for a dog. But folding, as a generative process, makes possible continuous variation and development. Working in paper with the unfolded shape of the house and using an asymmetrical 'V' pleat (Kawasaki Theorem), Stevens generated a fold pattern that simply traversed the house. Unfolded, it provided a map of possible planes; those planes filled and destabilised with colour, suggesting a possible 'other' form. 
Stevens graduated with a BFA from Elam in 1999 and has been regularly exhibiting in Auckland and Christchurch for 11 years. 
To bid on Stevens' dog house, click here.
Our thanks goes to sponsors Resene, 8 Paws, Art Associates and all five artists for their time and effort.   
To buy tickets to Urbis Designday, click here.