Inside story: Mimi Gilmour
There was barely any question Mimi Gilmour would end up in the restaurant business. She and her sister Sophie were raised in the fast-paced, foodie atmosphere surrounding their mother Emerald's ventures, the most famous of which was the French bistro Clichy.
A hot spot in the 1970s, Clichy was located in the Kiwi Tavern building in Britomart and offered a sophisticated atmosphere that Aucklanders were crying out for at the time. Emerald followed this up with Tatler, a restaurant where Mimi and Sophie spent a lot of time as children.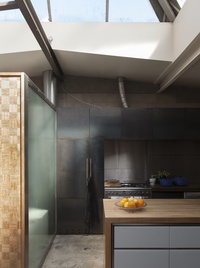 "My first memories of the hospitality world were running around Tatler and the Spectator bar upstairs, bribing the chefs to make me chicken chips (french fries with chicken stock powder on them) and borrowing 50c coins to play sweet tunes on the jukebox!"
However, the young Gilmour didn't heed the call of hospo straight away. She completed a Fine Arts degree at Elam, majoring in photography. Then, after some years working in hospitality and retail, she succumbed to the family passion, moving to Sydney and opening her first restaurant, the highly acclaimed District Dining.
Later, back in Auckland at the time of the 2011 Rugby World Cup, she opened another District Dining in Britomart. The Auckland version was popular for its fine dining, with an eclectic mix of culinary delights offered on shared plates; but after the World Cup hype died down, so did its bookings. Gilmour moved on to create a more casual concept with the very popular Mexico restaurants, and is now owner and creative director of the bustling Burger Burger restaurants in Newmarket, Ponsonby and Takapuna.  
Gilmour credits her business skills to being involved in her mother's career and also her father, who moved from surgeon to become a medical entrepreneur. But it is perhaps her arts background that gives her restaurants their edge. Both the Mexico restaurants (which Gilmour has since sold – but only after they grew to become a successful chain) and Burger Burger have a bright, eclectic aesthetic that plays on their respective themes.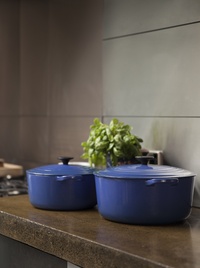 Burger Burger has a poppy, American diner style with spray-painted artworks of cherries and rouged lips, and 1950s-style photographs of cars, skateboarders and ice-cream sundaes. The Mexico restaurants have a colour palette of reds, yellows and golds and are decorated with a patchwork of Frida Kahlo prints, black-and-white photographs and floral Day of the Dead skulls. 
"There are thought patterns you are taught and which emerge when you go to art school, and these have assisted me in visualising what the outcome needs to be in my restaurants. Hospitality is a multi-faceted experience and art teaches you there are many ways to see things. Conceptually, you develop an eye for the bigger picture," says Gilmour. 
Looking to the future, Gilmour has big plans to create a training program for the hospitality industry and even bigger plans to activate an entire city block of Auckland.
"I have always liked the idea of building a 'mini world'. A hotel, restaurants and entertainment for everyone, all in the same place. I think as our population grows, more of us will be living in smaller homes and, potentially, the need for these cultural hubs will become more appealing."
Like her restaurants, the large one-bedroom Eden Terrace loft apartment, which she shares with fiancé Stephen Buckley, has plenty on display – including some large-scale Richard Orjis artworks, which were originally on the walls of District Dining, and extensive shelving for books and objects. The understated colour palette of the furniture and walls adds a sense of comfort that helps to balance her busy life.