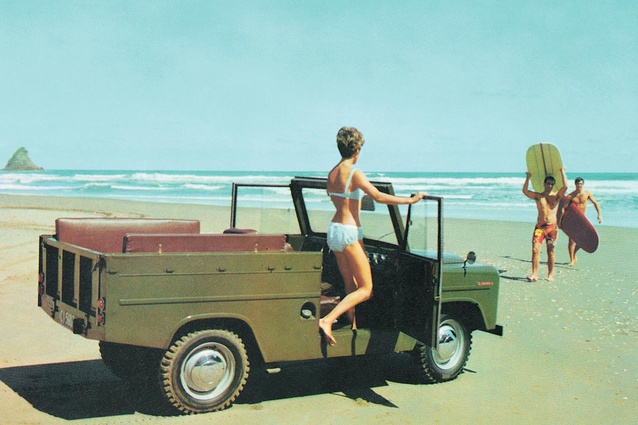 A budget utility vehicle that could tackle rugged terrain, the 1960s' Trekka became symbolic of our No. 8 fencing-wire ability to cleverly improvise. It enjoyed a burst of popularity at a time when prosperity had yet to flood rural and construction sectors and it became an unlikely classic in enthusiast eyes.
Motor Lines, a vehicle assembly company based in Auckland, thought well outside the square to combine a locally engineered prototype with a modest Skoda power train from then-communist Czechoslavakia. Its panels were made from handformed steel. Billed as an agricultural vehicle, the Trekka side-stepped the stringent controls and tariffs of the 1960s' new-vehicle market because it was 80 per cent locally sourced. It could therefore be sold in unlimited numbers.
Town-and-around tradesmen favoured the van version while farmers went for the ute, initially offered only in green with a canvas top. Reliability was an issue, however, and the Trekka really struggled in the slippery stuff. But at least farmers found it easy to repair and it soon benefited from the development of a limited-slip differential and a fibreglass canopy.
Fiji became a small export market, and Australia a key target, although fewer than 100 Trekkas were sold across the Tasman.
Somehow, the low-volume Trekka's simple design and appealing price made it viable in a niche market where buyers embraced the local effort and worked around its flaws. A total of 2,500 had found owners when production ceased in 1973.