"I had a Meccano set that I used to cut up, weld together and irreversibly modify" says Simon Crispe, a New Zealand-born, chartered member of the Royal Institute of British Architects. "My grandfather noticed I had the gift of reflecting the world around me in my drawings, and suggested I would be suited to a career in architecture."
The observation has proved accurate – you'll run out of fingers naming the projects Crispe has been involved in. There's the seven-star hotel Burj Al Arab, Jumeirah Beach Hotel, Bahrain World Trade Centre, Wild Wadi Water Park and the acclaimed Dubai Metro, among many others.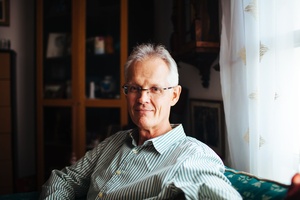 After graduating from Auckland University, Crispe and his wife Marianne moved to the UK where he found work as a junior architect in a commercial practice in Surrey. His swift ascent up the career ladder saw a move to Dubai in 1991, and the 59-year-old eventually became a shareholder in Atkins, where he has since been involved in building the brand across the Gulf and increasing its staff from 55 to more than 2000.
Crispe's current passion is the Dubai Opera House. His role is to "help create the opportunity and understanding of the functional and aesthetic drivers needed to address the architecture of this important cultural venue".
Although Crispe admits the Remuera bungalow he spent 10 years renovating is "one of the most fulfilling projects of my professional life," he loves living in Dubai.
"In the years we've lived here, we've seen it grow from a sandy backwater to a thriving powerhouse of urban creativity. That's because the people are do-ers, not just talkers. If you have a good idea and are prepared to really sweat to see it through, you will succeed."
However, the speed of change can be disorienting. "You can get horribly lost around streets that just a month ago, didn't exist. I recently flew in after three months away and got lost going home from the airport!"
For Urbis' Insider's Guide to Dubai, click here.