2014 Supreme Award winner
The Waiheke Island Yacht Club (WIYC) has sailed away with the top prize at this years' Interior Awards.
The awards were presented by Interior magazine at a sold-out event at Auckland's Ponsonby Central, 26 June, and recognised the firm's stunning design of the San Francisco-based, pop-up restaurant The Waiheke Island Yacht Club (WIYC).
The WIYC was commissioned by restauranteur and owner of Clooney, Tony Stewart, and set up for the duration of the 2013 America's Cup as a fine dining alternative to the fast-food offerings of the official village. According to the industry experts who made up the jury panel: "the designers succeeded at using simple materials to elegantly evoke elements of coastal New Zealand."
Fearon and Hay was presented with a $6000 cash prize in a silver Youmans capsule and a bespoke trophy designed by Minka Ip.
Related coverage: The Waiheke Island Yacht Club 
Jury Citation:
The Waiheke Island Yacht Club (WIYC) made immaculate usage of a pre-existing 500m² heritage pier in San Francisco to create a dialogue between understatement and elegance. It wove a handful of simple materials (rough-sawn, untreated timbers; dark granite; leather and sheepskin) into a cohesive, yet subtle, metaphor for coastal New Zealand. The allusion to dark iron sands, the lingering scent of macrocarpa and the honesty of its materiality made this project quintessentially local and – to the judges' relief – without a single token koru in sight. Yet it was not just patriotic sentiment that fuelled this project. Raised floors to maximise views and light, and simple hanging fabrics to subdivide overhead spaces were among the many clever and simple spatial solutions that endeared us to this place. 

WIYC is commendable on many levels including the entrepreneurial spirit of its brief, the boldness of its execution, and the deceptive simplicity of the resulting venue. Achieving elegance with an artisanal soul is not an easy task but it has been achieved here with disarming honesty.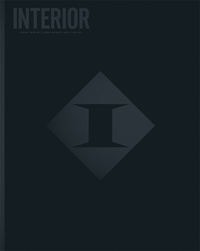 Full coverage of 2014 Interior Awards winners here.
Extended coverage and full jury citations can be found in the June 2014 issue of Interior magazine.