2014 Interior Awards: Winners revealed
The commercial interior industry came together at Ponsonby Central on 26 June to uncork the wine, swivel the cocktails and cheer in unison as the 2014 prize winners were announced.
In total, seven category winners and one Supreme Award winner were unveiled from the Retail, Hospitality, Workplace, Civic, Installation, Craftsmanship and Emerging Design Professional categories.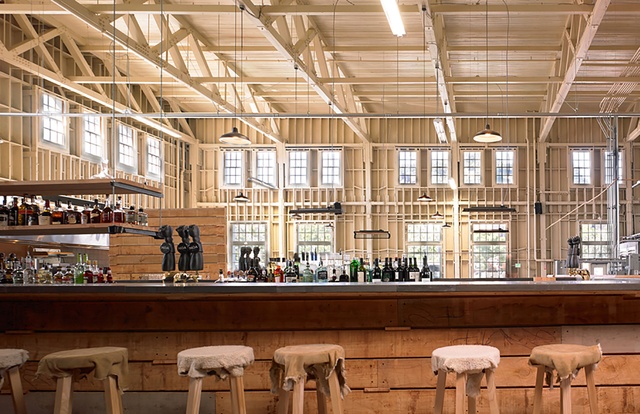 Auckland's Fearon Hay Architects claimed the Supreme Award, its corresponding $6,000 cash prize, and the Hospitality category award for their San Francisco-based, pop-up restaurant, The Waiheke Island Yacht Club (WIYC).
Driven by a bold brief, Fearon Hay Architects worked with a 500m² heritage pier, some basic materials and created a strong and deceptively simple metaphor for coastal New Zealand. Iron sands, the scent of macrocarpa, and maritime elements made this into a subtle yet distinct allusion to geography expressed with a deft spatial language. The judges noted that "achieving elegance with an artisanal soul is not an easy task but it has been achieved [at the WIYC] with disarming honesty."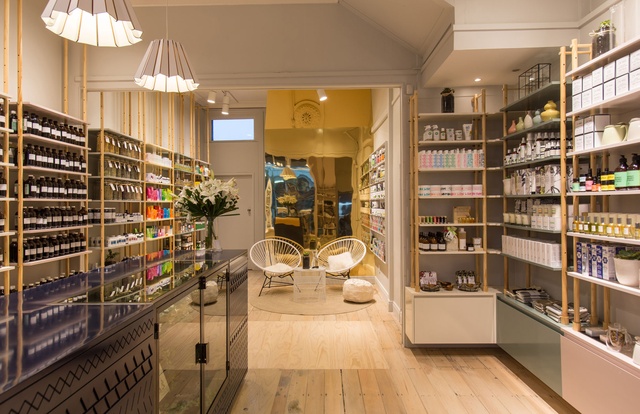 Material Creative's fit out of the Tonic Room in Kingsland, Auckland, was merited with the Retail category award. For this retail space; a small (47m²), dingy, and elongated locale was re-invented through graphic and material elements from apothecary's past, clever spatial solutions and a close collaboration between branding and design. The resulting space – colourful, vibrant and inviting – glows from within and was described by the judges as "a delightful alchemy of narrative and attention to detail."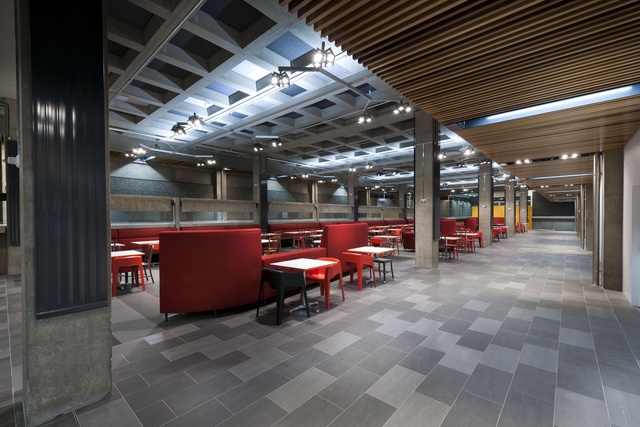 The Civic award was granted to Warren and Mahoney Architects for their student hub in the James Hight Undercroft building at the University of Canterbury. A mostly forgotten and under-used brutalist basement, was beautifully transformed – post-Canterbury earthquake – through a rigorous colour palette and crafted detailing. The fact that this was achieved under intense time (and seismic) pressures speaks not just of design integrity, but of collaboration between many communities for the purpose of creating a welcoming shelter for students. According to the judges this project serves as "a testament to the vibrancy and collaboration that can fuel, and seems to be driving the Christchurch reconstruction."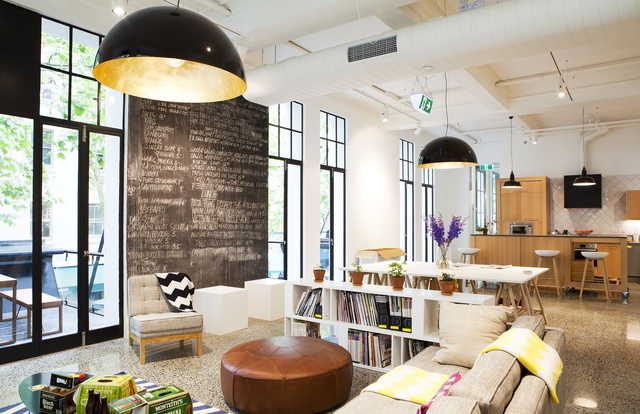 The Workplace category presented the judges with a diverse, and highly competitive number of entrants ranging from small mom and pop businesses to banking conglomerates. The Auckland branch of Designworks took the accolade for the re-fit on their own office space in a prime, inner-city building. Taking their cues from gallery and hospitality venues rather than workplaces, Deisgnworks achieved a hive of highly curated, versatile and inspiring spaces. A stunning, user-driven office that offers refreshing ideas of what workplaces can aspire to become.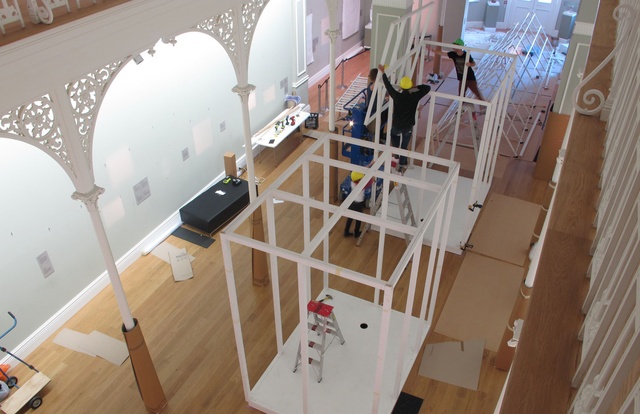 Paper House for Model Home 2013, a conceptual piece first shown in Shanghai's Rockbund Art Museum and transplanted to Auckland Art Gallery took the coveted Installation award. Initially created by Michael Lin and Atelier Bow Wow, this piece was re-interpreted and re-produced by a team lead by Andrew Barrie and Melanie Pau. The project's ability to question the social role of art and architecture, allude to some of the Bauhaus' preoccupations and even verge on being a political statement made the judges call this "a glowing project, carefully delivered and full of intriguing and rewarding layers."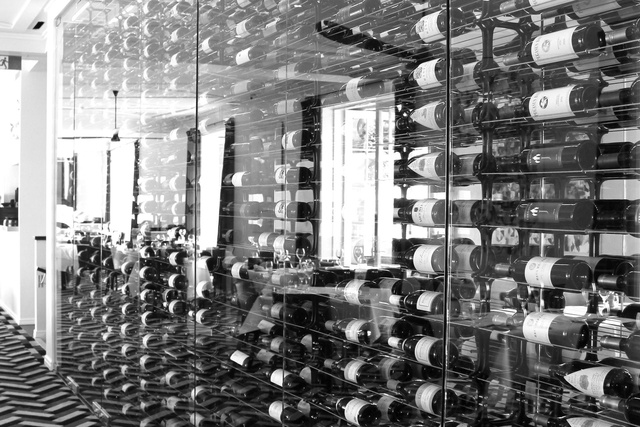 The Craftmanship award went to Powersurge Metalworks for a carefully detailed response to a very difficult client brief for bespoke wine racks integrated into a historic building. The Powersurge solution called for two floor-to-ceiling parallel structures constructed from highly tensioned stainless steel wire. Allusions to the restaurant's maritime location, decorative touches to functional mechanisms and a thorough familiarity with its materials (their possibilities and limits) made this an "inventive, well thought-out and elegantly executed" piece.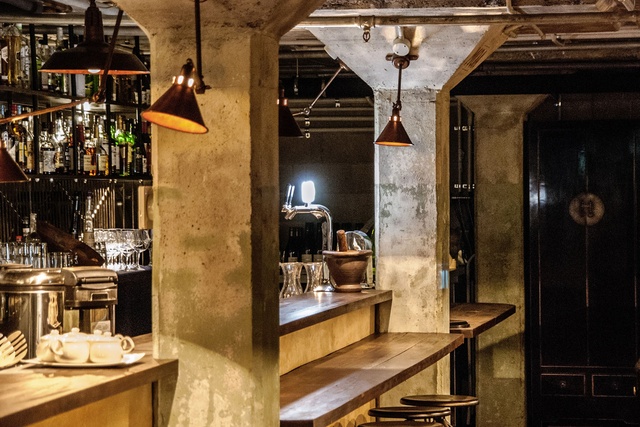 The Emerging Design Professional category was intensely contested, leading the judges to express that "if the individuals who entered this category are indicative of where the industry is heading… we are in for some very exciting times". From such promising stock, Dajiang "DJ" Tai from Cheshire Architects rose to the fore with a combination of artistry and passion. "His emphasis on art as the driving force behind his designs, his infectious enthusiasm and an already-impressive body of work make him one to watch," clamoured the judges. DJ was granted the Emerging Design Professional award which included a $1,000 cash prize. More here.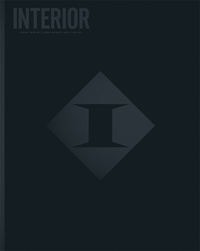 Extended coverage and full jury citations for the 2014 Interior Award winners can be found in the June 2014 issue of Interior magazine.
Full list of 2014 Interior Awards:
Supreme Award  
Waiheke Island Yacht Club by Fearon Hay Architects
Hospitality Award
Waiheke Island Yacht Club by Fearon Hay Architects
Retail Award
Tonic Room by Material Creative
Civic Award
James Hight Undercroft, University of Canterbury by Warren and Mahoney Architects
Workplace Award
Designworks Auckland Office by Designworks
Installation Award
Paper House for Model Home 2013 by Michael Lin & Atelier Bow-Wow with Andrew Barrie
Craftsmanship Award
Wine Racks for Harbourside Ocean Bar Grill by Powersurge Metalworks 
Emerging Design Professional Award
Dajiang (DJ) Tai, Cheshire Architects