Photographer Johnny McCormack spent eight years chasing winters around the globe in his quest for the perfect alpine landscape and snowsports action shots. A collection of his frosty, weather-hugging landscapes, which transport the viewer to a place where the problems of humanity are dwarfed by nature, are on show at Allpress Studio in Freeman's Bay, Auckland until 14 June.
You can catch the photographer speaking about his work at the studio at 11am on 11 June – but if you can't wait till then, here he is talking with Camille Khouri about his work.
Camille Khouri: The photos in your show, Homecoming, were shot on the outskirts of the Pacific Rim. Can you tell us about some of the locations you shot in?
Johnny McCormack: The works on show are a small selection of a very extensive photographic archive, which spans thousands of images. The locations here vary but the edit for the Allpress show are mostly shot in the South Island of New Zealand. There are a couple of Japan landscapes in this configuration.
CK: Did you train as a photographer?

I began my professional photographic career in early 2000 after graduating with a Bachelor of Design, majoring in photography from Victoria University School of Design – where the likes of Anne Noble and Gavin Hipkins were my principal lecturers for four years. I now work as a senior designer and art director and shoot self-commissioned projects and commercial work.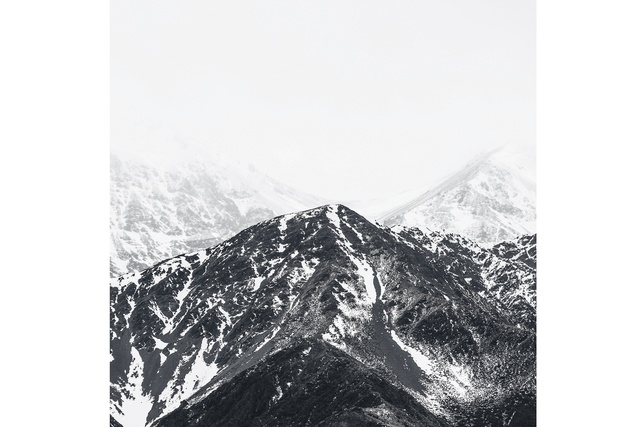 CK: What equipment did you use to shoot the majority of these photos?
The majority of the images were shot on colour negative film on my Hasselblad, but there are also a couple of more recent works that I've shot on my Canon DSLR. I have an arsenal of gear - like most professional photographers - but this work is about using what is presented to me without getting out the strobes; keeping it lo-fi and simply documenting and not manipulating or enhancing what nature presents. The most 'tech' I get for this work is setting up a tripod. 
CK: In overcast, wintry conditions, are there some techniques you have developed to bring out colour and tones in your photos?
These conditions lend themselves to muted monochromatic tones in the exposures; the medium and choice of film stock accentuates this look even further. This particular suite of images is also printed on high-end, gold-fiber silk paper with conservation grade glass, which helps them to 'pop' and add to their overall richness.
CK: These photos were shot over sixteen consecutive winters. Are you ready for some sun, or are you planning on continuing to chase the snow?

I have stopped chasing the snow – unless the conditions are optimum or I get an interesting commission. I find myself now shooting more ocean-scapes, partly due to my love of the surf. My partner and I try to sneak away to remote beach locations when we have a break in our schedules, and I can't resist shooting above and below the water on these trips.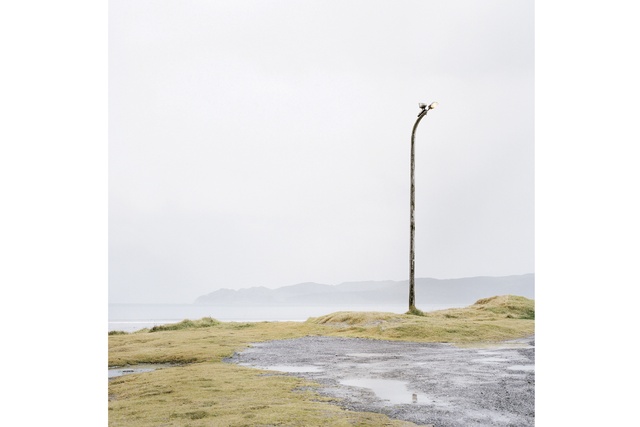 CK: Your photography has featured in a lot of magazines. Is this your first exhibition? 
This is my first solo show. I have exhibited previously in group shows in Auckland, Wellington, Sydney, Queenstown, LA and Copenhagen.
CK: Where is your favourite place in the world to shoot photos?
I love Hokkaido – the mountain terrain is very unique and the light is also unusual. There are so many magical places in Japan. But I get really excited when I drive onto the Interislander ferry and hit those southern roads at the beginning of winter. The South Island really is a homecoming for me. Te Wāhipounamu is my favourite place and where my Ngai Tahu lineage stems from. It is (mostly) uncharted territory that I am interested in rediscovering via my lens.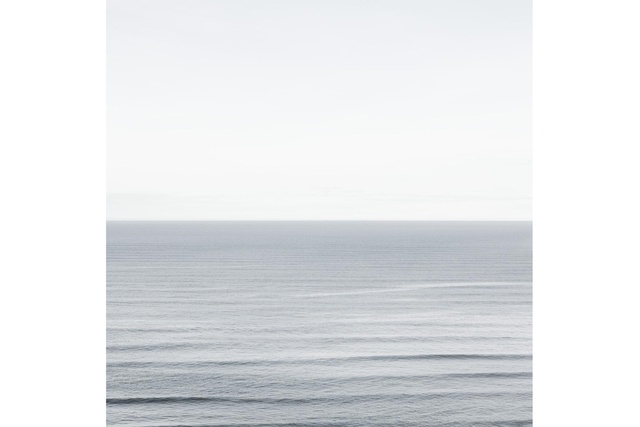 CK: Can you share an interesting shoot story from on the road?
A few years back, I rang up a small heli operation with the hope of getting into some mountainous terrain near Round Hill that doesn't usually get photographic exposure. There was a steady northwester blowing, and as we came up to the peak, the wind hit us. The pilot couldn't land, so he crashed one skid into the side of the knife-edge peak and started yelling at us to jump out. It was an extremely steep, sharp drop away either side, so we literally jumped out and did the splits – one leg on each side of the peak. The chopper buzzed away and we navigated our way down the mountain. 
Later in the day, I wanted to shoot from the chopper. The pilot ripped the door off and said, "the seat belt is all you need, no harness required here mate." So we dropped the riders at the top of a nearby peak. After some radio communication the first rider dropped down the face and I leaned out of the chopper to start shooting and somehow my seatbelt unclipped and popped open. I was just able to grab the side of the chopper and pull myself back in with the valley floor 400 meters below. I clipped myself back in and tentatively kept shooting. I've done lots of chopper time but that precarious moment will always be in the back of my mind.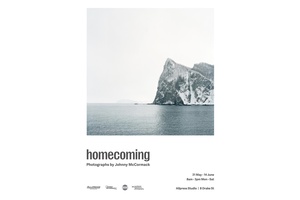 HOMECOMING by JOHNNY McCORMACK
A photographic pilgrimage from the outskirts of home
31 May – 14 June
Artists Talk: 11th June 11.00am
Allpress Studio | 8 Drake Street, Freemans Bay
http://www.johnnymccormack.net/