Guadalupe García Mosqueda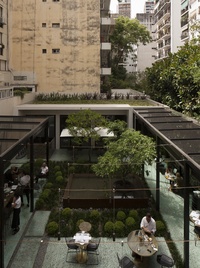 There is a stunning room at the back of Casa Cavia, Guadalupe's second restaurant, which serves as a laboratory for scents. This artisanal perfumery, Fuegia 1883, crafts aromas based on poetic images of Latin America. There are scents inspired by local writers, philosophers and architects; others based on local flora and even one imagining the scent of a small, wooden cabin used by Charles Darwin during his travels through Patagonia.
Within Casa Cavia (commissioned in the 1920's as a surprise, marital gift) there is also one of the city's best cocktail bars, a flower shop, a publishing house, a library and, of course, a fantastic restaurant with an evolving menu and a celebrated pastry chef (the medialunas alone are worth the trip).
"At the beginning of the century, there used to be [publishing houses] where people would hang out purely to have interesting conversations," says Guadalupe. "Casa Cavia started as a place where people would come to eat and think. I was adamant that it had to be a place where people could come to buy a book, listen to conferences, watch a movie and go home reflecting."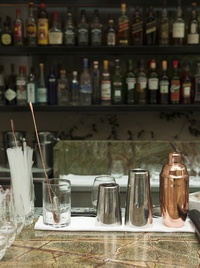 The house was purchased by Guadalupe's mother four years ago, and the young 'Lupe', as she is affectionately known, immediately began orchestrating a modern, magic realist version of an epicurean garden by bringing talented friends along for the ride.
Yet, Casa Cavia is far from being her sole endeavour. Lupe began her career as a filmmaker and continues to dabble in the artform. She and her husband produce House of Chef, a web series focusing on celebrated local chefs in their own homes. 
For her latest eatery, Lupe convinced two-Michellin-starred, Argentine-born chef Mauro Colagreco to take a sabattical from his Mirazur restaurant in France (which ranks 11th in the world according to the World's 50 Best Restaurants) to create Carne, a humble hamburger joint in the town of La Plata. "His only task was to create the perfect hamburger." For that, the chef has supervised the growing and sourcing of every ingredient. This included planting the right vegetables, producing ketchup from scratch, sourcing the best Argentine beef and commissioning a beer to match. The result is mouth-watering.
Where to next? The ever-optimistic Lupe has plans to launch Carne in Buenos Aires, Paris and London. She also dreams of "a cinema with a bar. Soho House, Electric Cinema… those places blow my mind!"