Styling for fashion designer Roberto Cavalli and MAC Cosmetics is about as far from rural Ashburton as it's possible to get.
Mandi Kingsbury, however, has made it look easy. To be fair, the Kiwi fashion director has had lots of practice, spending the past few decades wrapping her tentacles around Dubai's high-rollers: in 1994, shortly after winning the Supreme Award at WOW, Kingsbury was head-hunted for a job at Arushi, a Dubai couture house.
"Back then, the company was using a lot of embellishment in their dresses, which I was also into. They loved my work and invited me to come over."
At the time, the 43-year-old was working for Wellington's Weta Workshop, lending her creative talents to films such as Heavenly Creatures. But she thrived in Dubai, working variously as an artist, sculptor and design consultant, including for several Gulf royal families.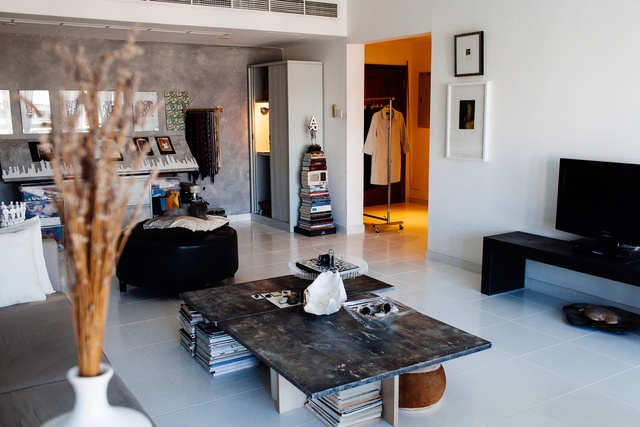 Now, styling takes up most of her time. "Photographers and advertising agencies book me to help pull together their creative work for photo shoots and advertising campaigns. Most of my work is in the fashion, beauty and interiors fields," she says.
Kingsbury followed a fashion design qualification with a diploma in textile design, and admits to being "heavily influenced" by the sights, sounds and colours of Arabia.
"I also respect conservative chic and old-school elegance. My nana never left the house without a brooch and beads and I feel the same."
She has lived in the same apartment in Satwa, one of Dubai's original suburbs, for 15 years.
"It's like an industrial studio with art, including prints by John Drawbridge, a mentor at design school. I also love the neighbourhood haberdashery and tailoring stores who commit to my crazy ideas and deadlines!"