Camille Khouri takes a look at some of the holiday season's most coveted books.
House of Hoppen 
Allen & Unwin, $110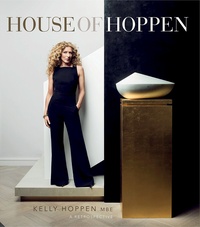 Kelly Hoppen's had a 40-year career that has made her into a veritable superstar of the interior design world, and has become synonymous with a monochromatic elegance many have tried to emulate. Her marriage of Eastern simplicity and spiritual emblems with the West's classicism has earned her an MBE and a champagne-drenched place in London's celebrity social circuit.
In this retrospective, Hoppen analyses her own personal style – from overarching themes and techniques through to the reoccurring details, products, colours (or lack of) and motifs that make up her favourite projects.
House of Hoppen offers unprecedented access to her process and trade secrets; it's an interior design masterclass by, undoubtedly, one of its best living exponents.
Once in a Lifetime Vol 2: Places to Go for Travel and Leisure
Edited by Clara Le Fort, Robert Klanten and Sven Ehmann
Don't read this if you were already happy with your summer holiday plans. Chances are your bach or camping trip won't seem so sweet after leafing through these luxurious hotels from around the world.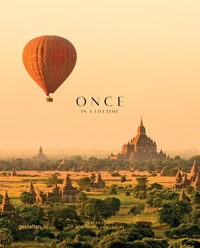 Once in a Lifetime is an apt title for this book, which showcases hotels that go beyond the everyday and define opulence. Well beyond a night at the local Hilton, these are one-of-a-kind rooms set in often historical buildings in incredible locations, such as the 17th-century Burgundy château filled with modern art and contemporary bespoke furniture by Dutch designers, or the Moroccan mountain kasbah, with its rambling architecture and richly-textured interiors.
Aside from celebrating these coveted lodges, the book also speaks to the value of the journey and the current trend towards mindfulness and slow living. A glamping retreat in Oman's desert is featured as a place to slow down in, along with Aro Ha wellness retreat in Queenstown.
Once in a Lifetime is published in Germany and, in my opinion, could have done with a further edit by someone with English as their first language – there are passages that jar. However, the book is worth a look for the photography alone. Just a warning, though: it may have you adding to your bucket list.
Beach Life: A Celebration of Kiwi Beach Culture
By Douglas Lloyd Jenkins
Divided into three sections – The Sunseekers (1925–1945), The Sunbathers (1945–1975) and The Sunburnt (1975–2005) – Beach Life provides a history of beach-going in New Zealand. It describes the changes in swimwear and seashore activities across these ages, as well as coastal warfare, beach architecture and the rise of the bach.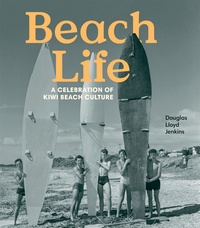 Written by architecture and design commentator Douglas Lloyd Jenkins, the writing is arresting and amusing, merging historical detail with social commentary about the beach's place in New Zealand's culture. When musing on the changes in beach fashion of the 1930s, Jenkins describes the beach as a place where "…people of different social classes and strata might meet. The beach was both a social leveller and an imposer of strict physical hierarchies."
He goes on to describe how new fabrics and swimwear designs meant beach-goers became concerned about their figures. Equally as intriguing are the photographs of families at the original baches – the mothers looking exhausted from caring for a gaggle of sandy children while the men fished and drank beer.
The photography is derived from personal and museum collections and makes the book a great coffee-table number, something you can dip in and out of at will.