Interior Awards 2016: Judges and sponsors announced
The race to find the country's top interior spaces is soon to commence. A stellar line-up of industry professionals have the difficult task of selecting the best — Ben Hayes, Joanna Merwood-Salisbury, Harry Rowntree, Jo Monaghan and Federico Monsalve.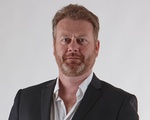 Ben Hayes is a director of RTA Studio where his primary focus is on commercial architecture and interior design across a broad spectrum of projects including: Ironbank, EMI, Alexandra Park apartments, the Mackelvie Street retail precinct, and a number of design and advertising agencies for .99, Colenso BBDO and Clemenger BBDO. He studied at The Bartlett, UCL, in London and is a registered architect in both New Zealand and the UK. Ben enjoys being on or under the water and loves seafood, so much so he attended Rick Stein's cookery school in Padstow.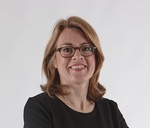 Joanna Merwood-Salisbury is Head of the School of Architecture at Victoria University of Wellington, and a co-editor of After Taste: Expanded Practice in Interior Design (2011). From 2007 to 2014, she was a co-organiser of After Taste, an annual symposium exploring contemporary interiors at The New School, Parsons School for Design in New York City. Her current research project, 'Exterior Interiors', asks what is possible when interior design, architecture, urban design and landscape design come together. She enjoys minimalism, mystery novels and music from the 1980s.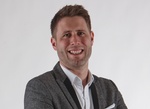 Harry Rowntree is a principal at Unispace, where he specialises in workplace design and strategy for complex commercial clients. His experience includes residential architecture as well as almost a decade of working in Tokyo alongside renowned designers, Masaki Kasuya and Taiji Yamamoto. During his previous role at Jasmax, Harry was involved in the design of Auckland waterfront's The Cloud, Vodafone's new South Island HQ and Icebreaker's new HQ in Ponsonby. In his downtime, he enjoys magazines and cappuccinos, however, with two lovely children under four years old, he's far more likely to be found taking an early-morning trip to the local playground.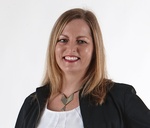 Jo Monaghan is the Workplace Design Manager at BNZ. She is responsible for workplace transformation, corporate building strategy and major project delivery. She is a UK-registered architect specialising in commercial design and previously worked for Warren and Mahoney. She was awarded CoreNet Corporate Real Estate Executive of the Year in 2015. Currently studying for a Masters in Sustainable Design at The University of Auckland, Jo is passionate about greyhounds, gardening and cycling, and collects mid-century furniture.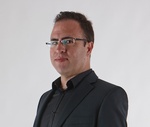 Federico Monsalve is the editor of Interior and Urbis magazines and this will be his third year as convener of the Interior Awards. Federico is a writer and journalist who has worked in-house and as a freelancer/columnist for local and overseas media including: Los Angeles Magazine, Monocle, ArtNews (New York), The New Zealand Herald and many others. His book, CD and DVD collections are in need of a lot more floor space and, often, he can be found walking or running through the northern coastal and bush tracks.
The 2016 Interior Awards sponsors are composed of a diverse range of industry leading businesses. Some have supported the Awards from their inception five years ago, and some are exciting newcomers to this highly anticipated event. The 2016 sponsors are:

INZIDE Commercial is a fifth-time sponsor of the Interior Awards. INZIDE Commercial supplies INTERFACE carpet tile, FORBO resilient flooring and the new amazing PVC Free Modular MARMOLEUM.
Resene returns as a sponsor of the Interior Awards for a fifth year in 2016. Resene manufactures quality colours, coatings, wood stains and paints for exterior and interior residential applications, plus commercial, industrial and marine painting applications and has an extensive range of Environmental Choice approved products.
Kada is a proud founding sponsor of the Interior Awards for the 5th year in a row. A New Zealand-owned company established in 1987, Kada has built a reputation for innovation, quality and service that has seen them become a leader in the manufacture and supply of furniture and fit-out solutions for corporate, educational, hospitality and residential projects.
Lundia is another fifth-time sponsor of the Interior Awards programme. Lundia is a New Zealand-owned company that specialises in the design, manufacture and installation of timber storage solutions.
Décortech, a brand new sponsor of the Interior Awards, specialises in decorative, acoustic and fire resistant wall and ceiling panels. The company offers fully customised solutions to individual designs and works closely with architects and installers to ensure their vision becomes reality.
Luxaflex returns as a sponsor of the Interior Awards for a fifth year. Luxaflex window fashions is a leading manufacturer and designer of innovative, contemporary, versatile interior window coverings. Luxaflex is offered exclusively in New Zealand by New Zealand Window Shades Ltd. 
Dorma is a brand new sponsor of the Interior Awards. DORMA offers its customers a comprehensive portfolio of products, solutions and services for security and building access. From design and specification through to service and maintenance, DORMA is a market leader and brand of choice in everything relating to opening, closing and securing doors.
ECC returns as a sponsor of the Interior Awards for the second year. ECC continually searches for innovative designs and inventive solutions from the leading product designers in the world to meet increasingly complex lighting and design requirements. ECC's specialist lighting and furniture teams, extensive technical range and competitive pricing, combine to offer the best solution for architectural projects.