Every year, the Alliance Française French Film Festival brings the best of French cinema to New Zealand screens. In 2017 the Festival will take place from 1 March to 12 April and across 12 cities and towns around the country. Here are some of our many favourites.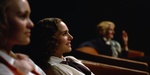 Planetarium / Planétarium by Rebecca Zlotowski
France/Belgium 2016, 105 min.
Starring: Natalie Portman, Lily-Rose Depp, Emmanuel Salinger, Louis Garrel, Amira Casar

Rebecca Zlotowski (Grand Central) has a reputation for films of emotional depth and striking visuals. Taking us back to the height of studio cinema, Planetarium showcases opulent costumes and stunning cinematography: impressive set designs, beautiful people, grand emotions. Natalie Portman and Lily-Rose Depp, both fluent in French, sparkle in the roles of two sisters working as mediums in Paris in the late 1920s. 

The Odyssey / L'Odysée by Jerôme Salle
France 2016, 123 min.
Starring: Lambert Wilson, Audrey Tautou, Pierre Niney

Based on the life of oceanographer Jacques-Yves Cousteau, The Odyssey invites the audience to marvel at the magic that lies underwater. Stunning underwater cinematography and a story packed with emotions will take the viewer on a breathtaking adventurous journey. 
Ogres / Les ogres by Léa Fehner
France 2015, 139 min.
Starring: Adèle Haenel, Marc Barbé, Lola Dueñas, François Fehner, Marion Bouvarel, Inès Fehner

Ogres plunges the audience into the vibrant and eccentric world of a troupe of travelling performers, who bring magic and hilarity along with them as they move from place to place. The circus tent is the family home where all emotions and dreams come together: wild dancing and music, performing and staging passions and desires that reflect life. The complex dynamics of this family of misfits is aptly translated by filmmaker Léa Fehner into a deeply moving film.

From the Land of the Moon / Mal de pierres by Nicole Garcia
France 2015, 121 min.
Starring: Marion Cotillard, Louis Garrel, Alex Brendmühl, Brigitte Roüan

The film is based on Milena Agus' novel of the same name. Marion Cotillard gives a luminous performance as Gabrielle, giving a voice to the torments of a life repressed by family and society's expectations. Director Nicole Garcia (Charlie Says) delivers a subtle but powerful romantic character study of a woman's liberation. Giving a lot of attention to the details of costumes and set design, this period drama set in the 1950s convinces with its realistic feel and emotional depth.