Frankfurt: James + David Ardinast
Urbis headed to Frankfurt to discover some of the masterminds behind the city's transformation from being "Berlin's little brother" to something entirely unique. Here is a portion of our published feature (issue 92, June/July 2016)
Brothers James and David Ardinast were born into the restaurant business. Their parents and grandparents were restaurateurs in Frankfurt, but when the brothers were teenagers, their elders left the industry; their grandfather ordering the family not to enter hospitality again as long as he was alive. He died in 2001 and James and David opened their first restaurant, Chez Ima, in 2003.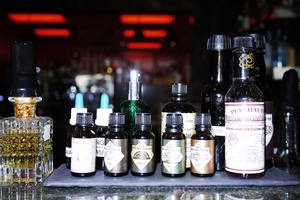 Since then, they have studied abroad. Older brother James studied hospitality administration at Boston University, while David began a degree in economics in London, then interned at an advertising agency in Berlin. Nonetheless, these brothers were drawn back to Frankfurt by a sense that something special was happening in their hometown.
Of course we love New York, Paris, London, but there you are one of a thousand – here you have a chance to be one of the few, doing something to bring the city forward."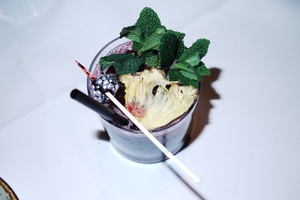 Since the success of Chez Ima, the Ardinast brothers have opened three more unique restaurants: Maxie Eisen, a bright pastrami café with bar; the Stanley Diamond, a sleek fine-dining restaurant decked out in green marble; and one in Berlin named Louis Pretty. The restaurants get their names from the Jewish mafia – and David says there are plenty of great names left for future ventures. Their Frankfurt restaurants are all situated in Bahnhofsviertel, because, as James says, this is the area that is sparking Frankfurt's growth.
"When my father tells us about Frankfurt in the 70s and 80s, it was a vibrant city. All the big concerts and stars came here. And in the 80s, Frankfurt was one of the roots of electronic music. Then the wall fell in Berlin and a lot of creative people moved there, so Frankfurt lost its identity somewhat. But Berlin has been hyped for 20 years and now is the time for other cities in Germany to show what they've got. The red light district is the key to the development of Frankfurt. Journalists who come here have said it reminds them of [New York's] Soho in the beginning or the Meatpacking District. That same vibe is here now; it's just starting."