From the delicious to the bizarre, here are a few food-related books we have been drooling over this month.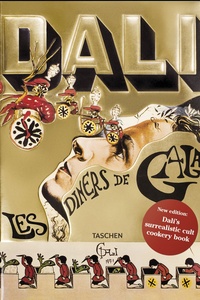 Dali: Les Diners de Gala. By Salvador Dalí. Taschen, New Holland.
In 1973, surrealist artist Salvador Dali published a cookbook aimed at revealing his passion for food and extravagant dinner parties.
Taschen have this year reprinted the book including its 136 recipes, aphrodisiacs, surrealist illustrations and wild musings on variety of food and eating and entertaining related topics. Worth a look just for the pictures.
Waiheke Island – A World of Wine: The People Behind the Labels. By Clare Dunleavy, portraits by Marti Friedlander. Beatnik Publishing.
In the world of wine and food, the stories behind the ingredients are key to understanding the overall picture and cohesiveness (or lack thereof) in a dish. This book proves that the human ingredient is also just as critical to fully appreciating a bottle of vino.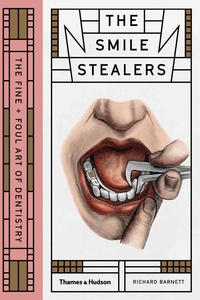 An heiress of Waiheke grape growers, Dunleavy has undeniable first-hand experience and access to a deep set of characters and the delightful histories that surround their craft. Legendary photographer the late Marti Friedlander complements this with her usual gentle and insightful style of portraiture.
The Smile Stealers: The Fine and Foul Art of Dentistry. By Richard Barnett. Thames and Hudson.
A hilarious, well-designed, fascinating chronological history of dentistry and all its painful accoutrements. This beautifully illustrated tome explores 'smiles' not just from the dentist's perspective but from the view of the changing social expectations of the toothy pearls – plastic surgery, cosmetics, the tools of the trade.
A science book for the curious non-scientist. On first view, it has already sent a few shivers down our spines.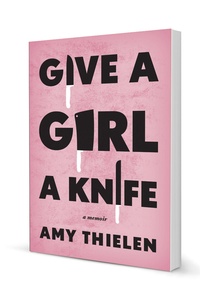 Give a Girl a Knife. By Amy Thielen. Penguin Random House.
Brought up in the Midwest, The Food Network star and cookbook writer Amy Thielen's family table overflowed with hearty, butter- and bacon-infused fare, lovingly prepared by her mother.
After marrying her artist husband and moving to his cabin in the middle of nowhere in Minnesota, Amy found her love of cooking forming into something of an obsession. With a basic, rustic kitchen set-up, she returned to the methods of her grandmother: bottling, canning, slow cooking and keeping an extensive garden.
Her journey into the world of cuisine is marked by frenzied episodes in high-end New York restaurants, food tours of Paris with her mother and growing realisations about the meaning behind a meal. Even if you're not a foodie, this is a well-written story with a good pace that will have you salivating for comfort food.